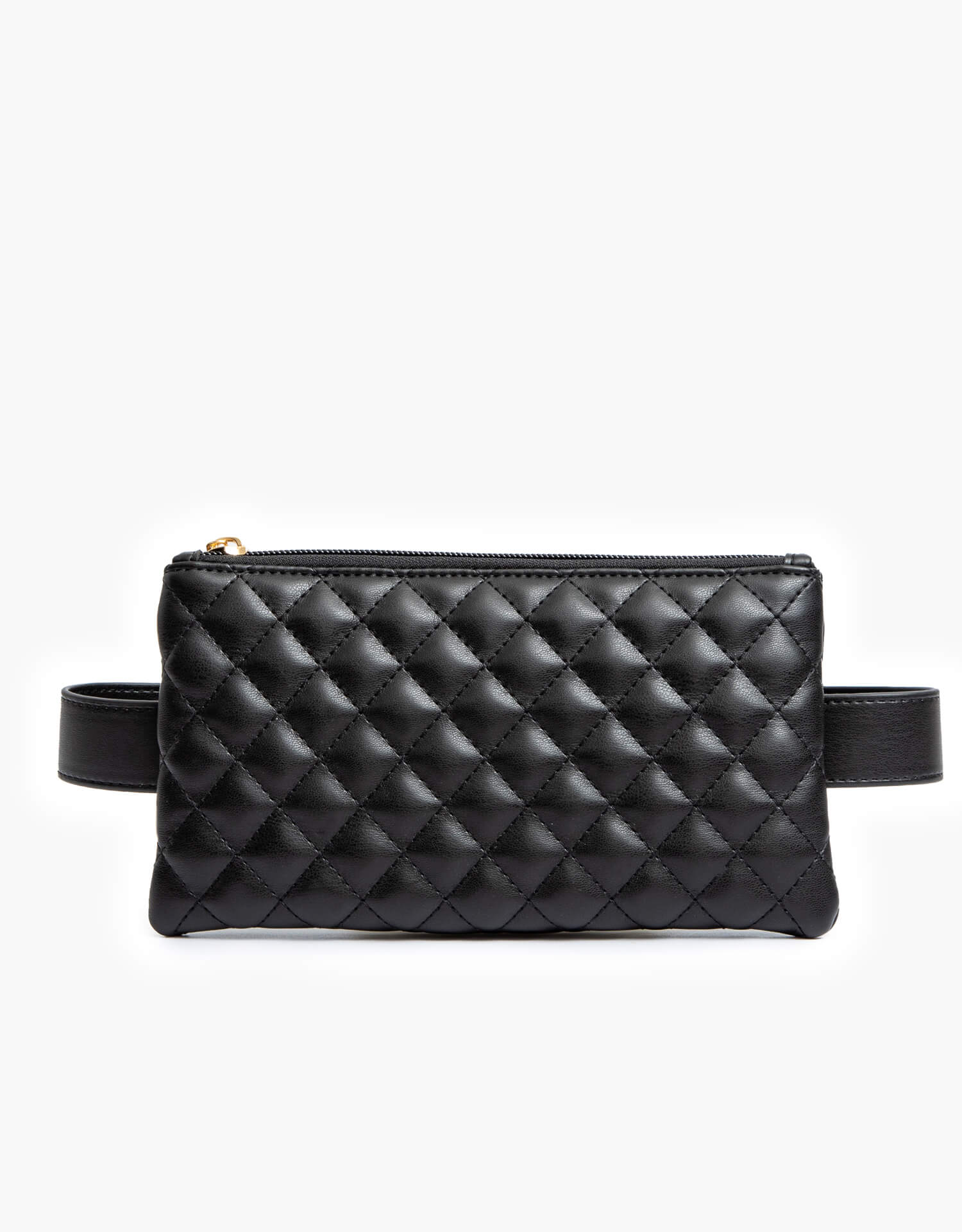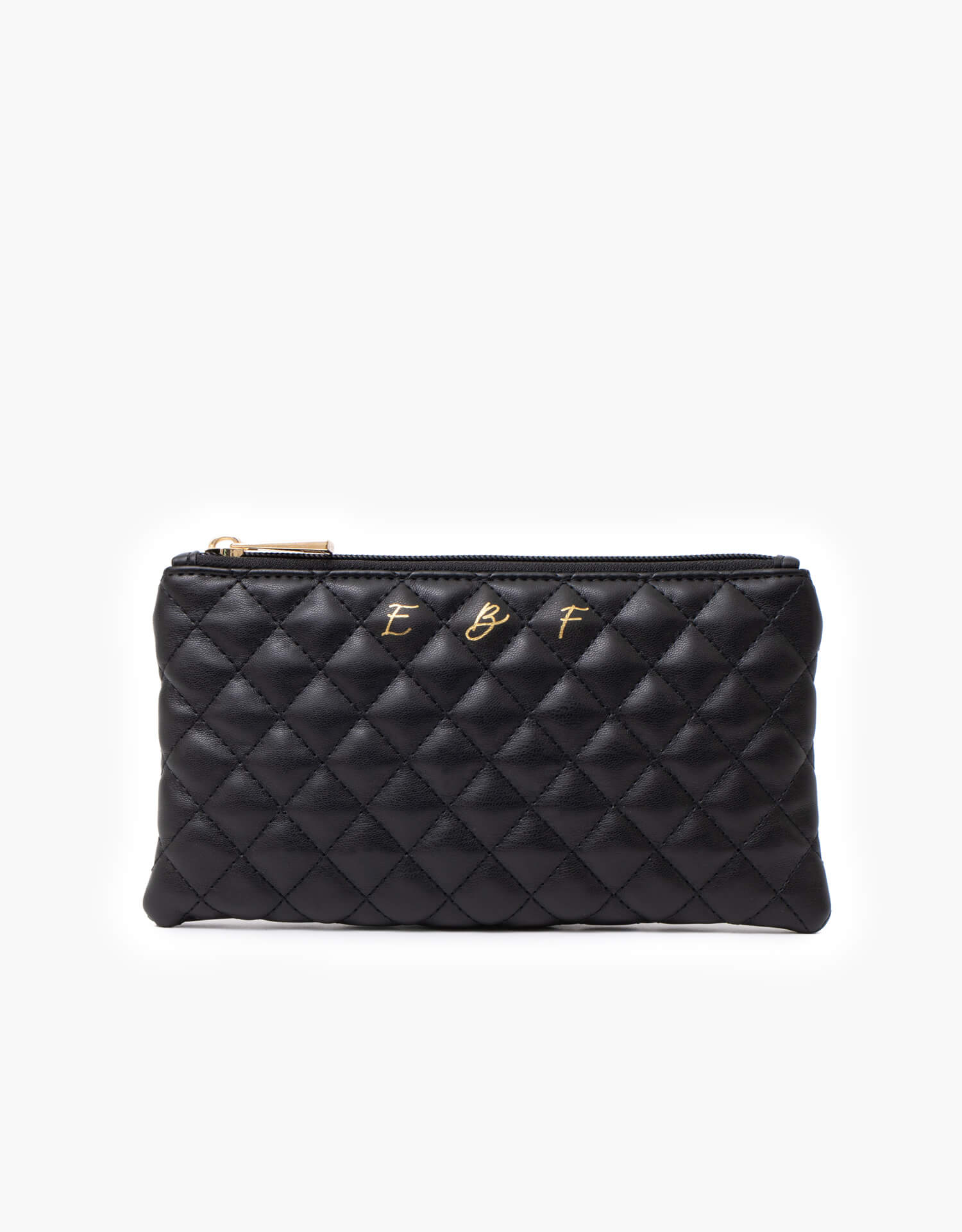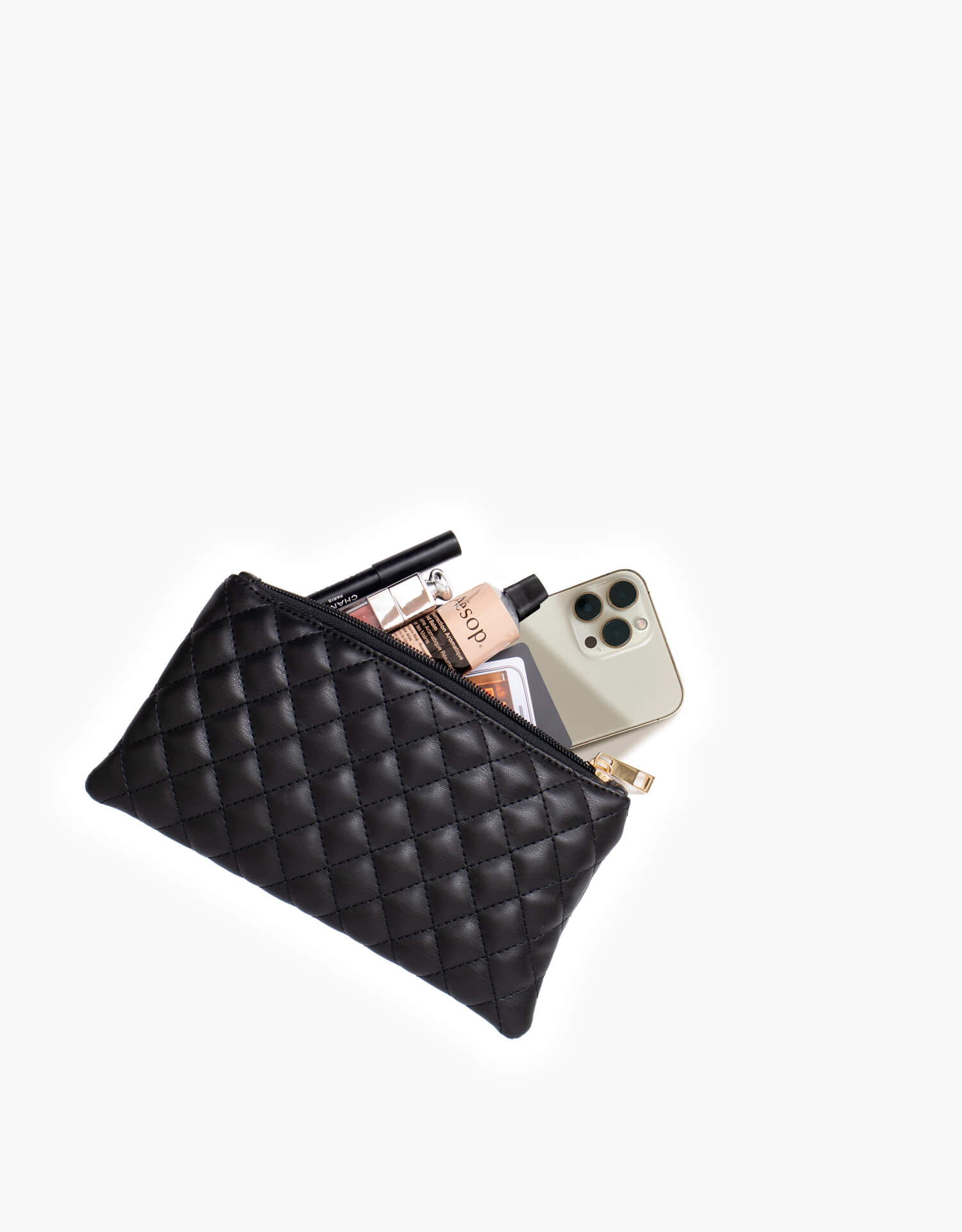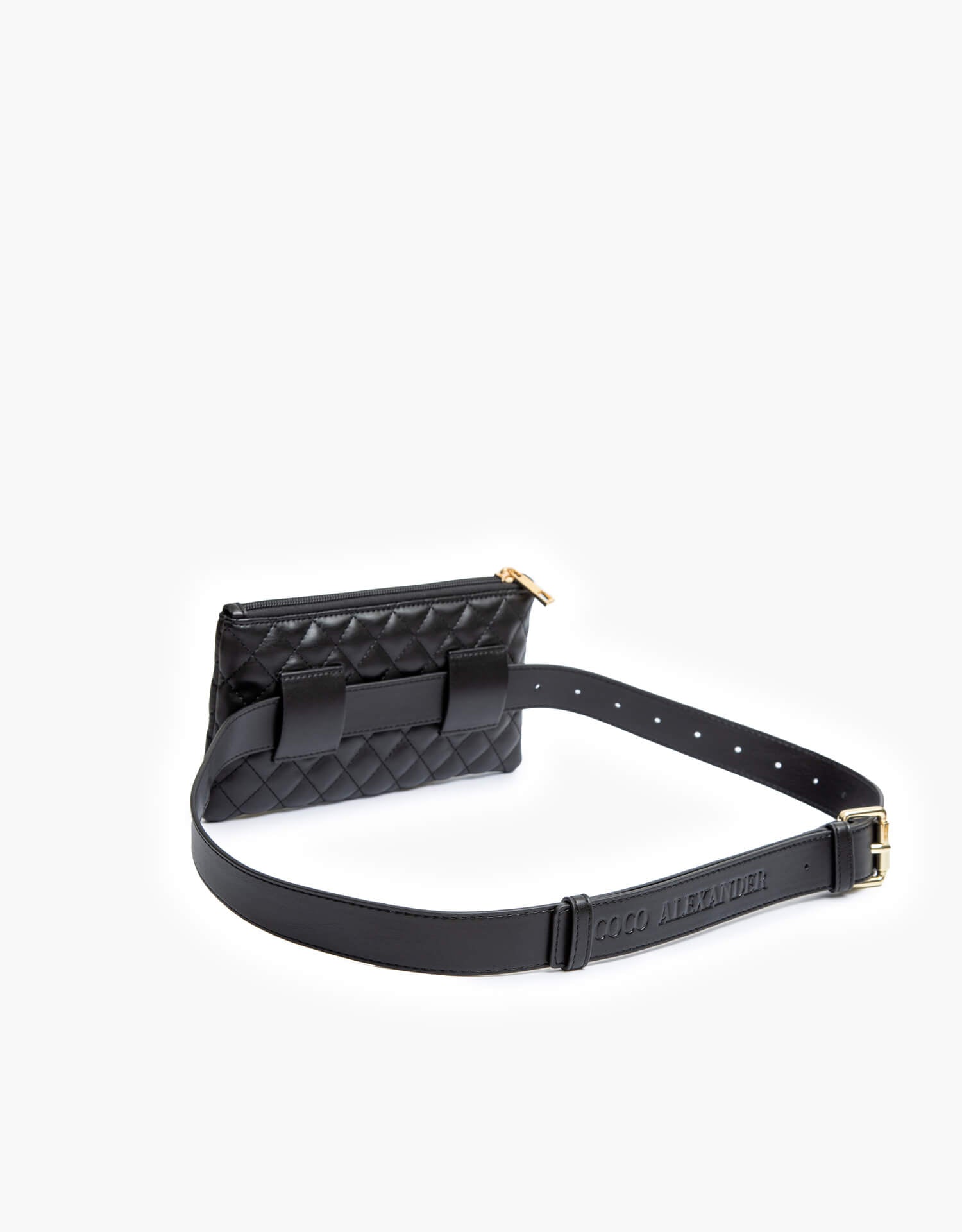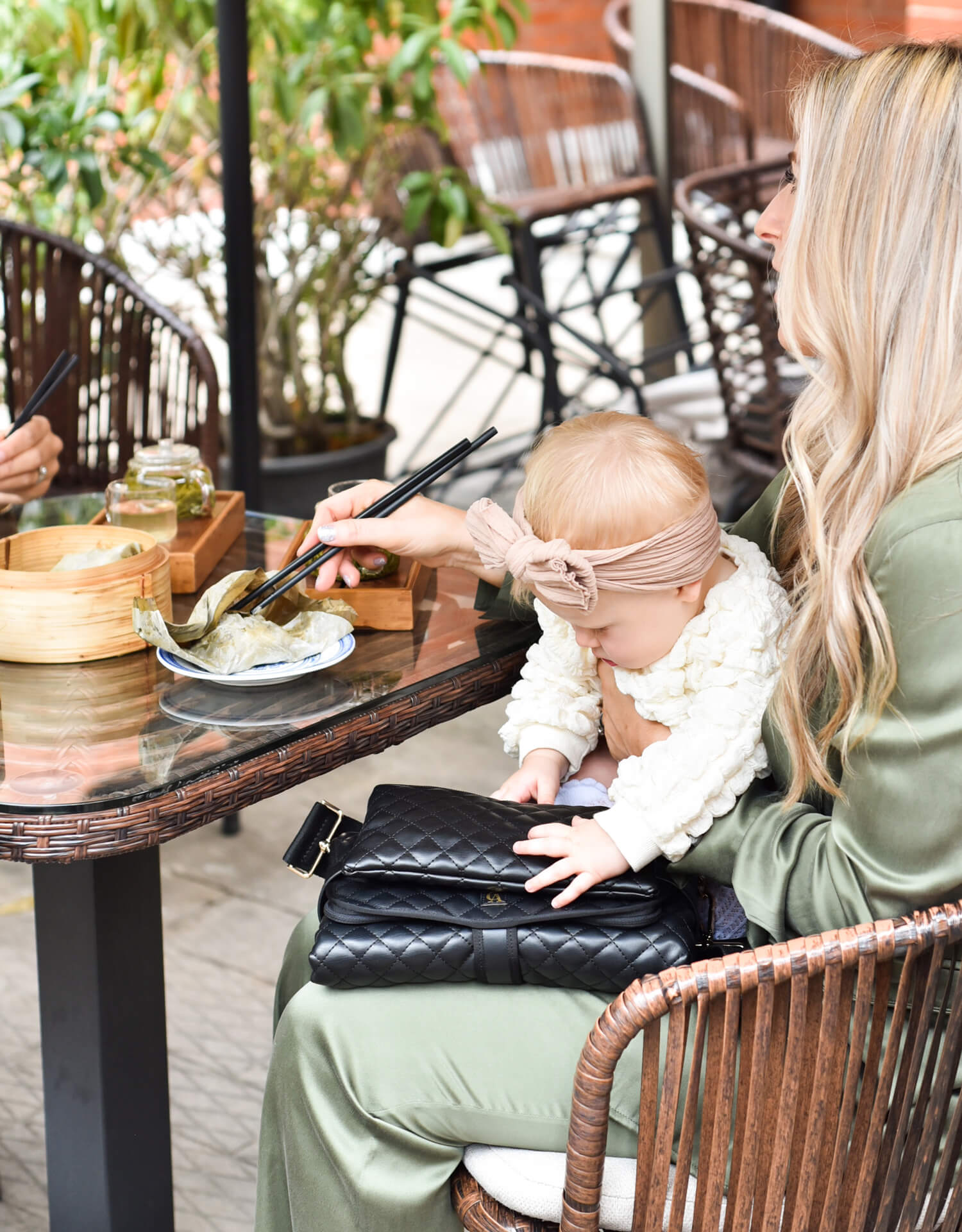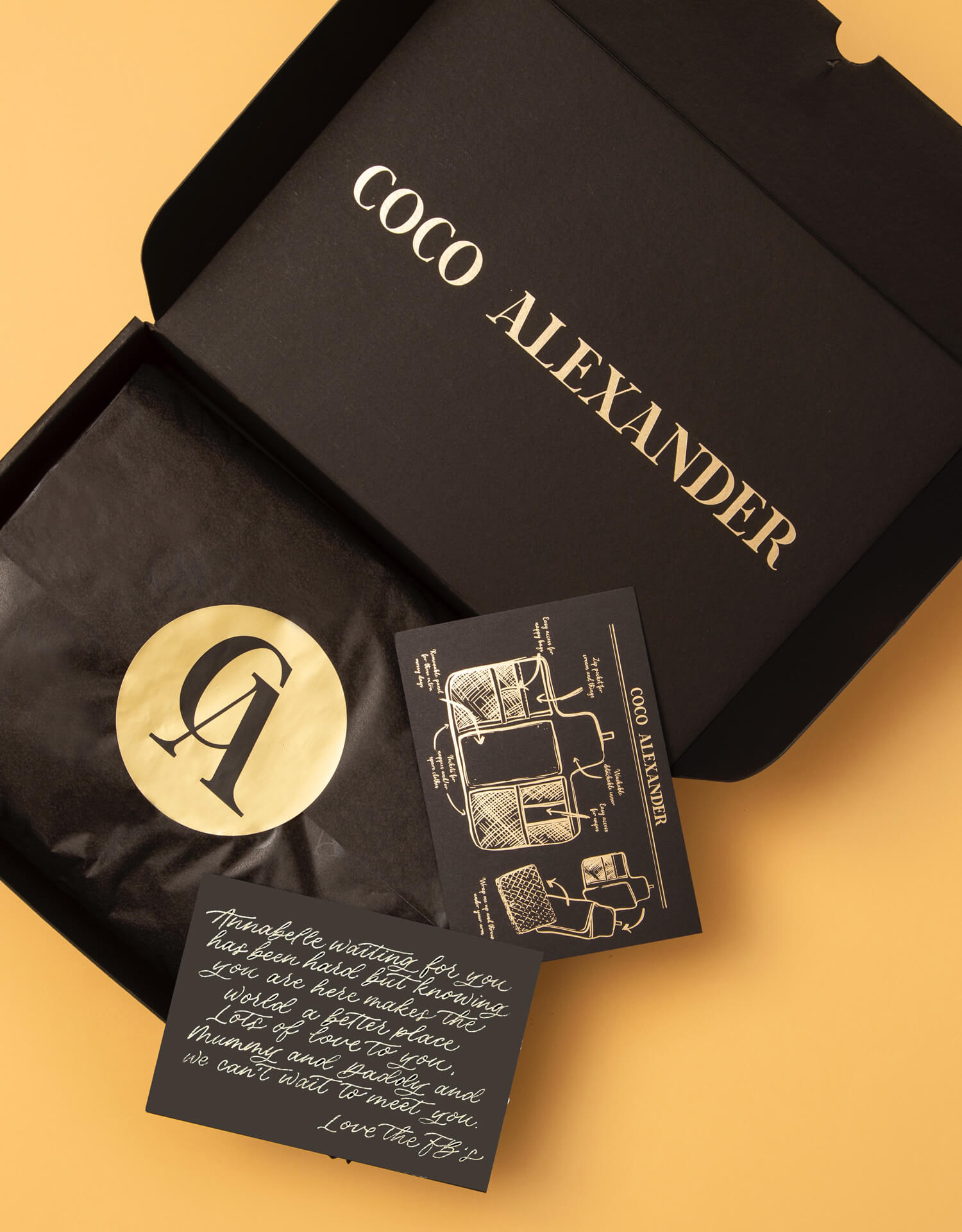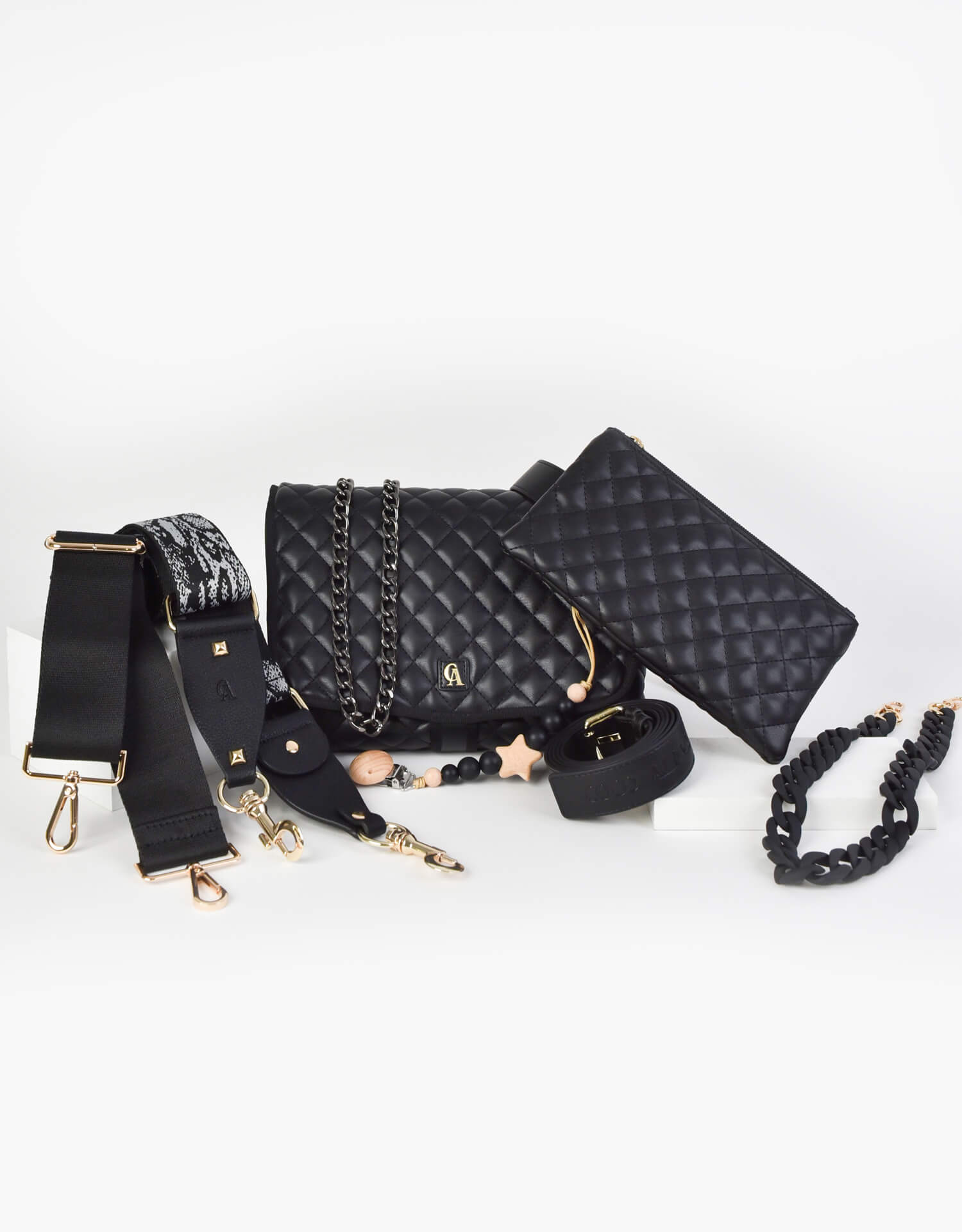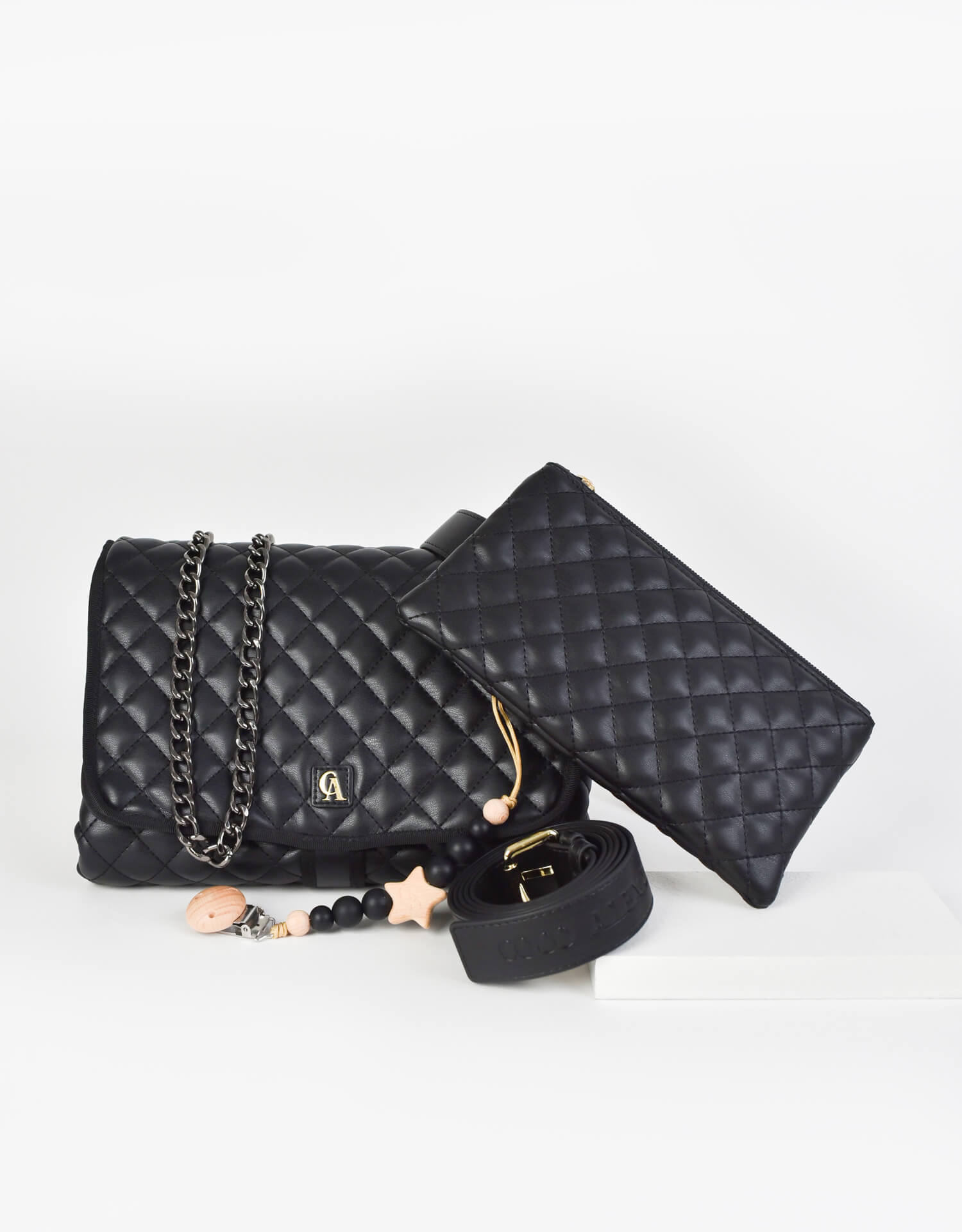 The Original "CA" Mini - Black
---
Description

FEATURES

PERSONALIZATION
This small, yet stylish bag has been designed to hold all of your essentials, from the largest iPhone to your keys, credit cards, and lipstick. Wear as a cross-body or at your waist to suit your style needs.
The Original "CA" Mini is also the perfect addition to our Original "CA" Diaper Bag.
It's the perfect size to carry with you, without weighing you down. Featuring a sleek, minimalist design that complements our diaper changing bag, it can be worn on its own as a cross-body or bum bag/fanny pack, or easily attached to The Original "CA" Diaper Bag for added convenience.
The mini comes with 2 straps, 1 that can be used to add The Original "CA" Mini to The Original "CA" Diaper Bag and 1 strap that is a belt so you can wear it how you want.
Elevate your style and keep your essentials close at hand with the mini.
Made from Sustainable Materials
Free Shipping Worldwide on Orders over $150
The Original "CA" Mini - Black
FAQ
How do I attach the 'CA' Mini to the Diaper Bag?
The bag comes with 2 straps use the short strap with velcro and wrap it around the outside of the Original 'CA' Diaper bag, the strap is adjustable so that even if your bag is empty or full it will fit.
How do I wear the 'CA' Mini?
Use the long strap and wear it as you would any other shoulder bag, cross-body bag or fanny pack/bum bag.
How can I keep the "CA" Mini clean?
Keeping things simple is our motto when it comes to keeping your 'CA' Mini looking great! You simply wipe the outside clean with a damp cloth or your favourite wet wipes.
What makes the 'CA' Mini water-repellent and anti-microbial?
We have added special treatments to the lining fabric of The Mini that contains water-repellent and anti-microbial properties. Read more here.
Can you do expedited personalization?
We can't promise to do a speedier personalization service however reach out to us on Whatsapp with what you need and the delivery date you need and we'll try our best.
What are my packing options?
We have a beautiful gift wrap option which makes a lovely gift or you can select simple packaging that is water soluble!
Shipping
Delivery Courier & Times
Hong Kong deliveries are sent with SF Express and usually take 1-2 working days. The rest of the world is decided at check out, there will be 3 to choose from unless your country has import tax and then there will be 4 to choose from.
Personalisation and/or Gift Note
If you request personalisation and/or a gift note to be added this can take an extra 5 working days.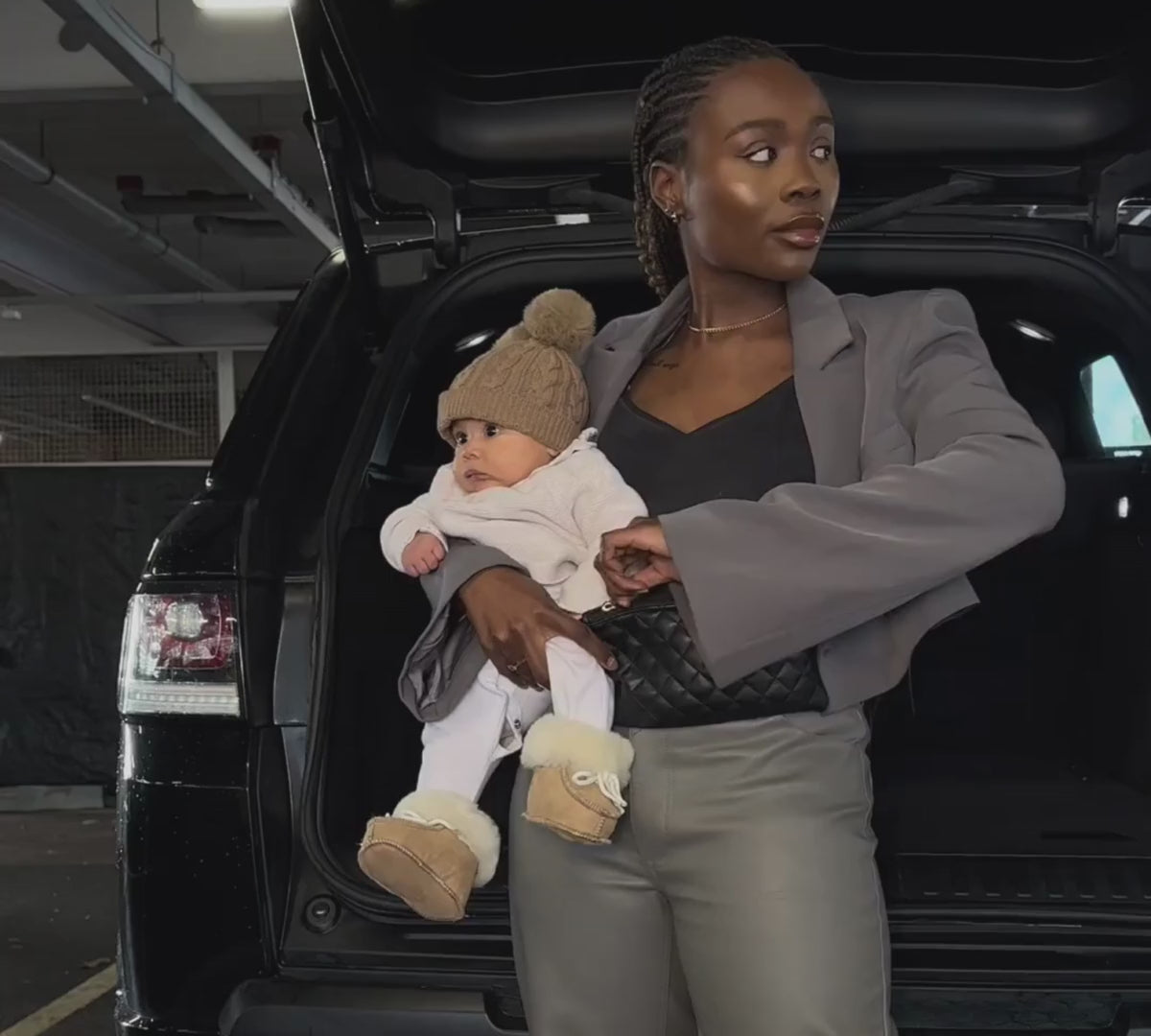 Hands free
Keep the important things close
Our Original 'CA' Mini allows you to keep all the important things within arm reach. No more fumbling through a large shoulder bag, easily find your phone, credit card, keys and lip gloss. Always within arms reach when you need it.
It may look small, but...
It holds more than you think
Our 'CA' Mini has a compact design to ensure you can add it to any outfit, but you'll be amazed at just how much you can keep inside.
All your go-to items will fit easily, meaning you can keep your hands free.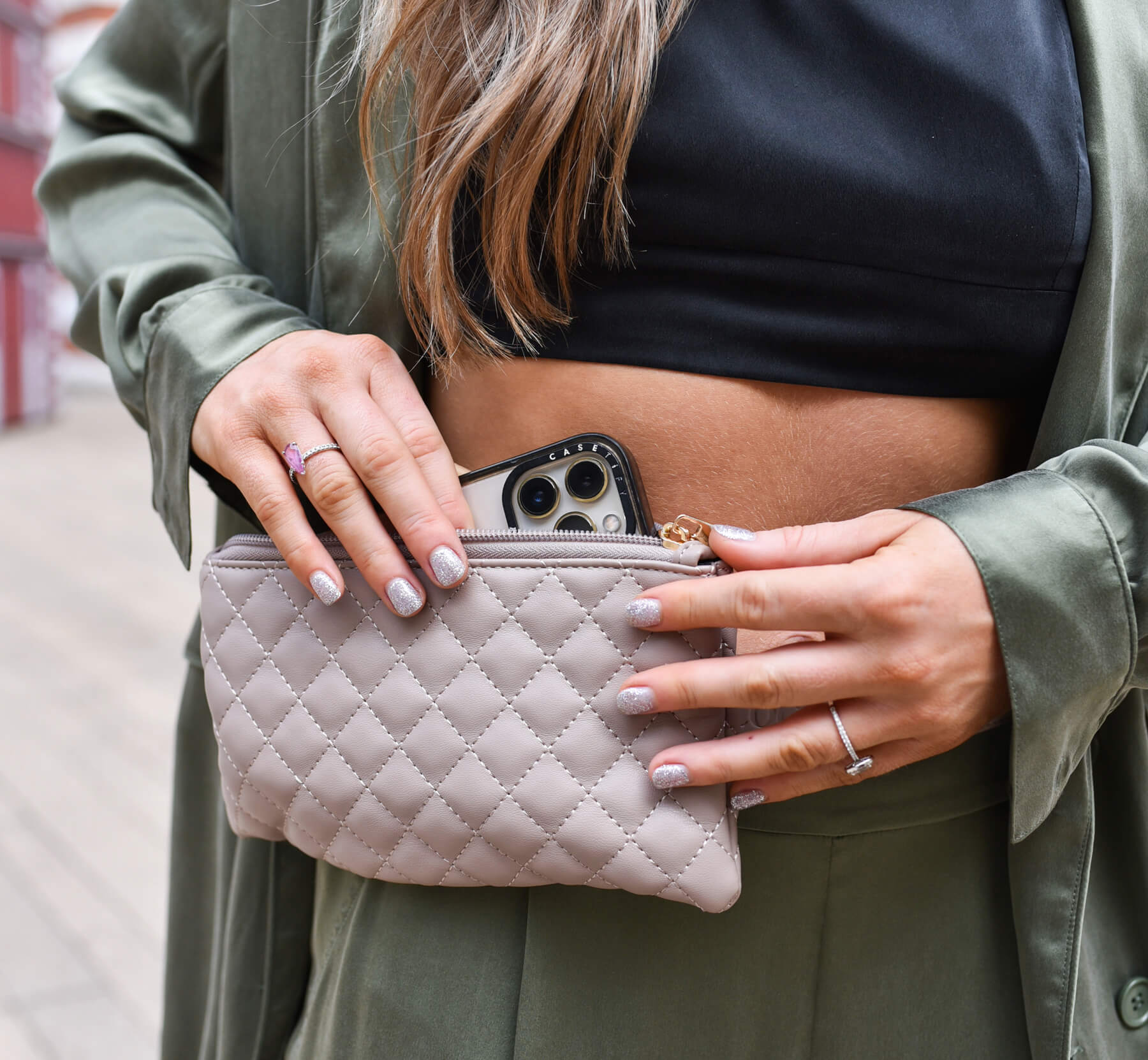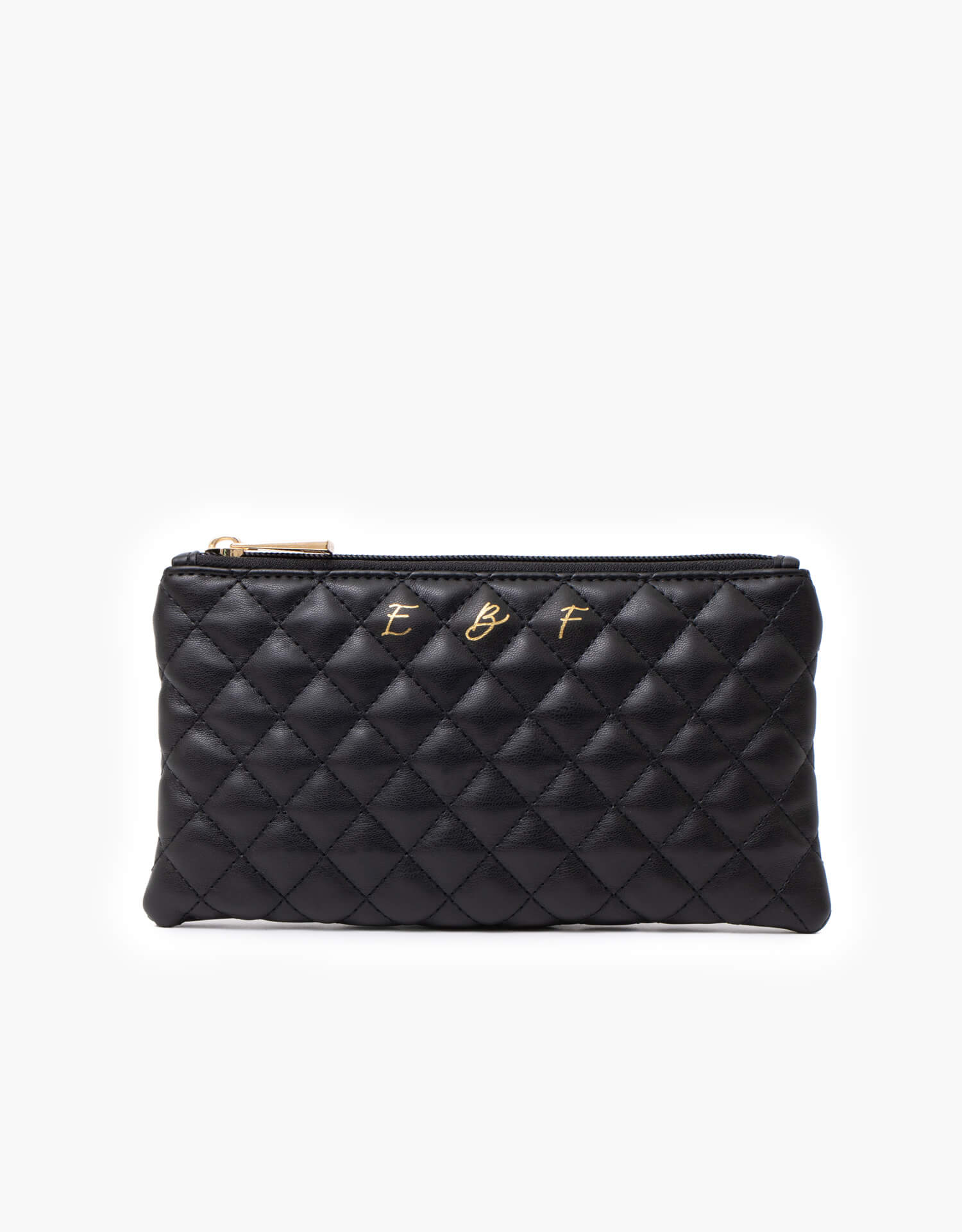 Make it personal
As unique as you
Your "CA" Mini should be a reflection of your personal style. That's why we offer the option for personalization on our bags. Customise your bag with your name or initials. It's the perfect way to make your bag truly unique and special, and it also makes for a thoughtful and personalized gift
Secure transactions
Transactions are handled with bank-grade security.
Simple checkout
Our secure checkout is quick and easy to use.
Get in touch
Have questions? Get in touch with us at any time.
Let customers speak for us