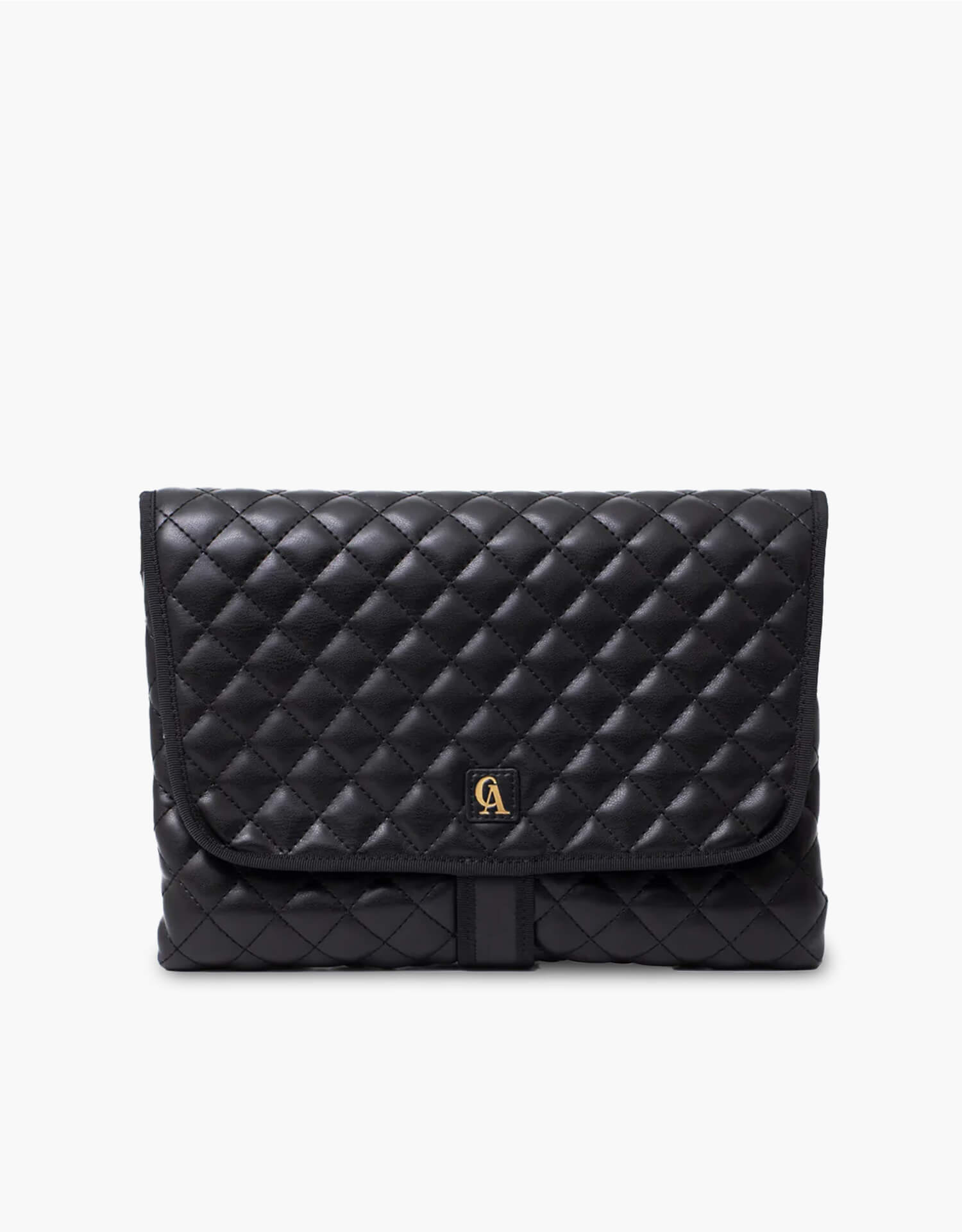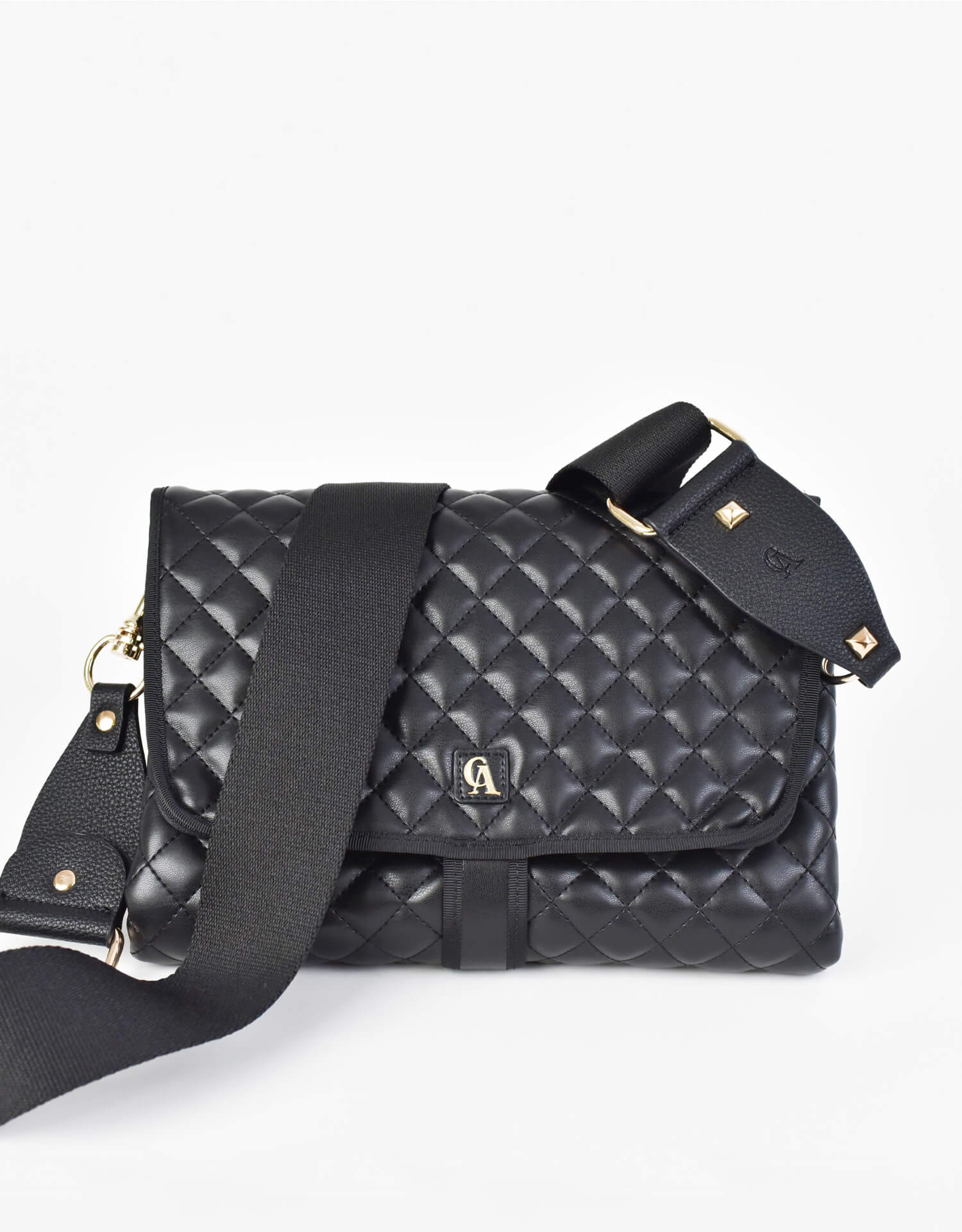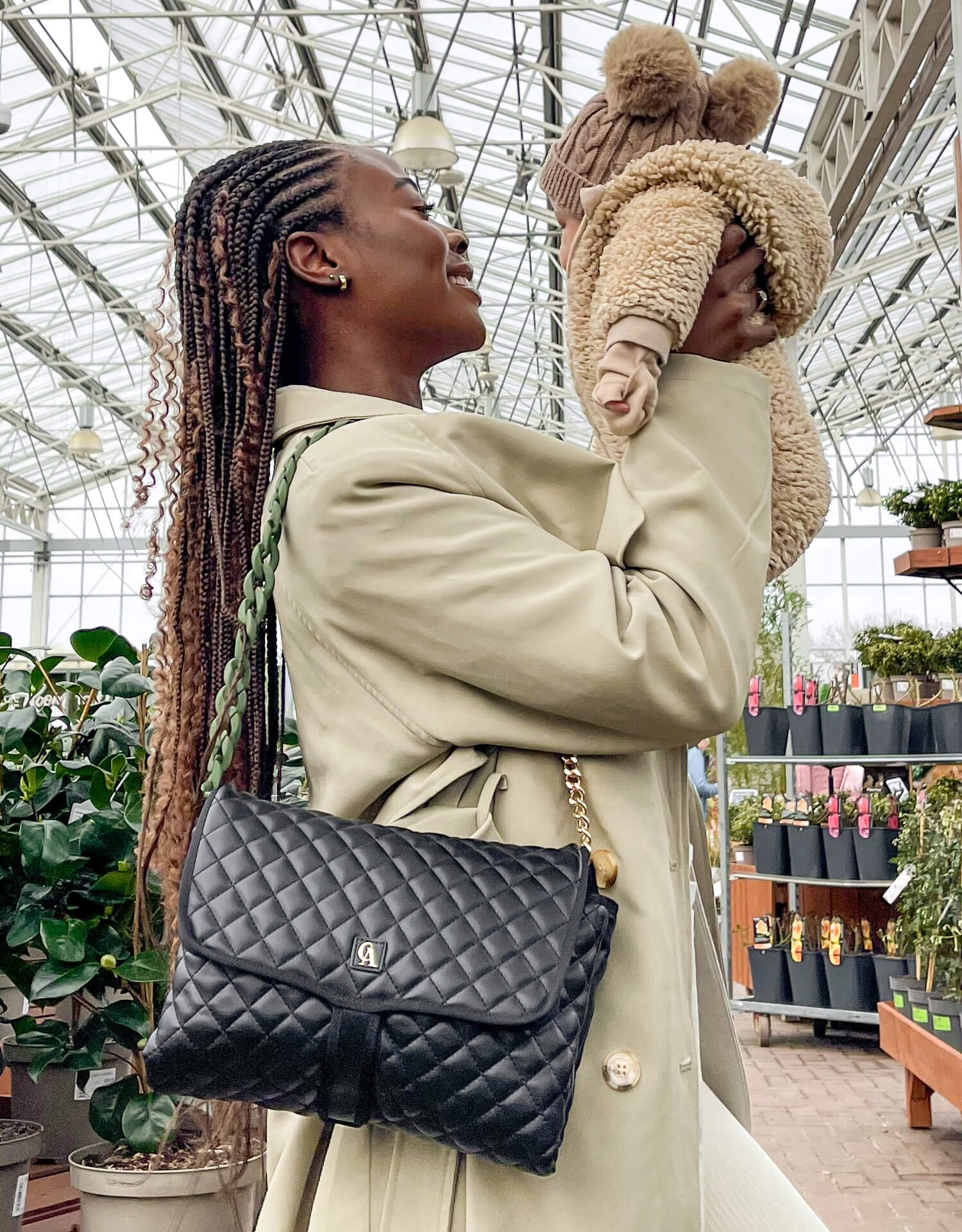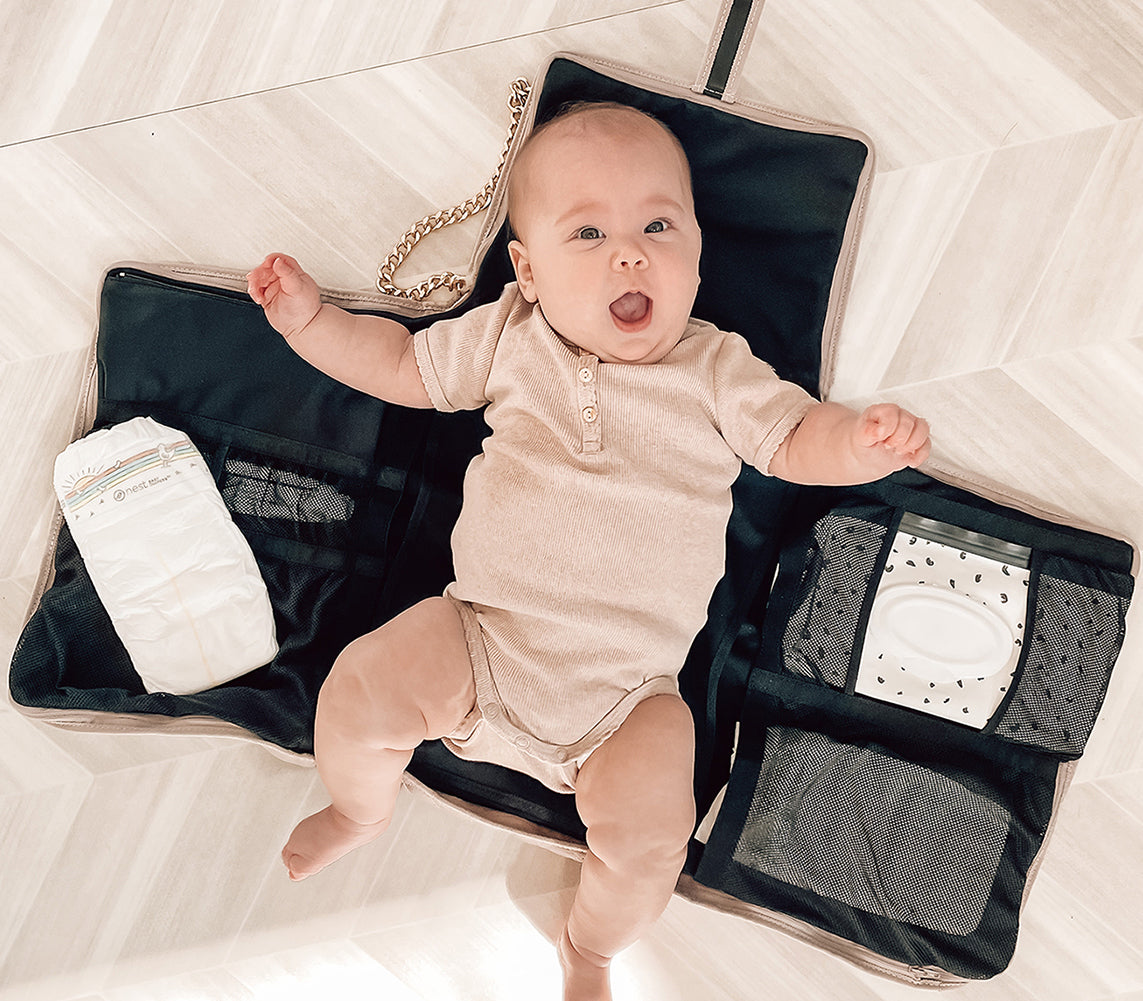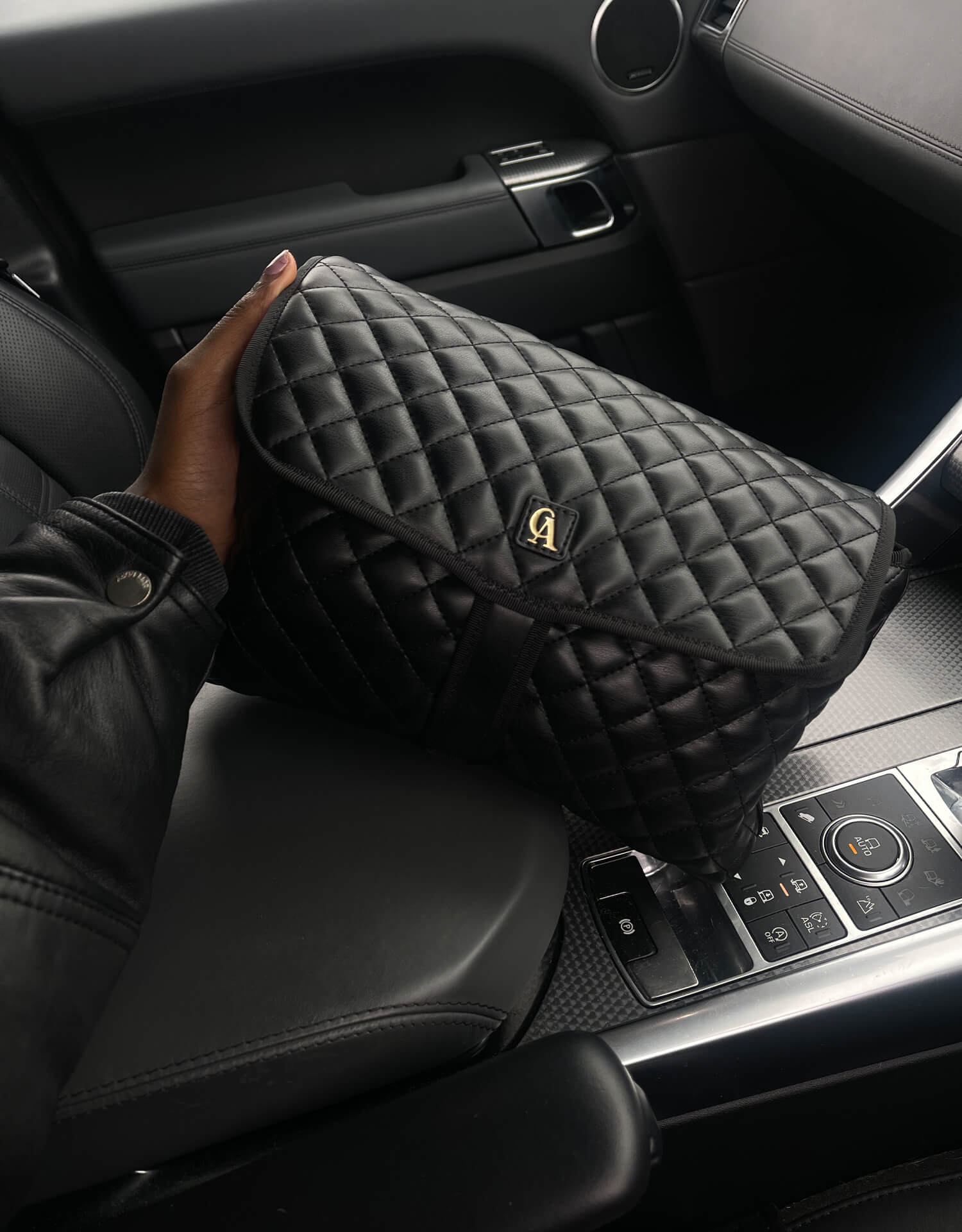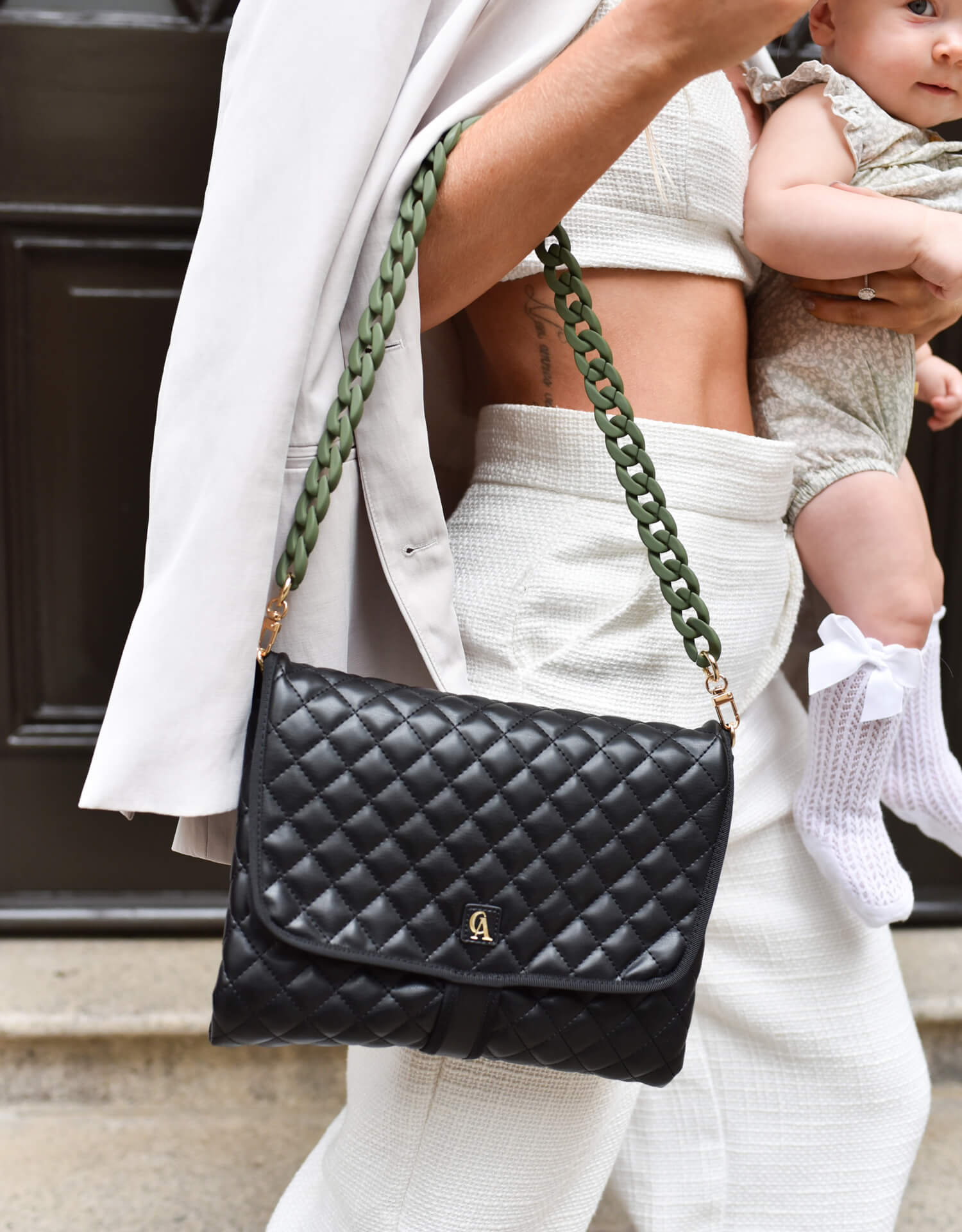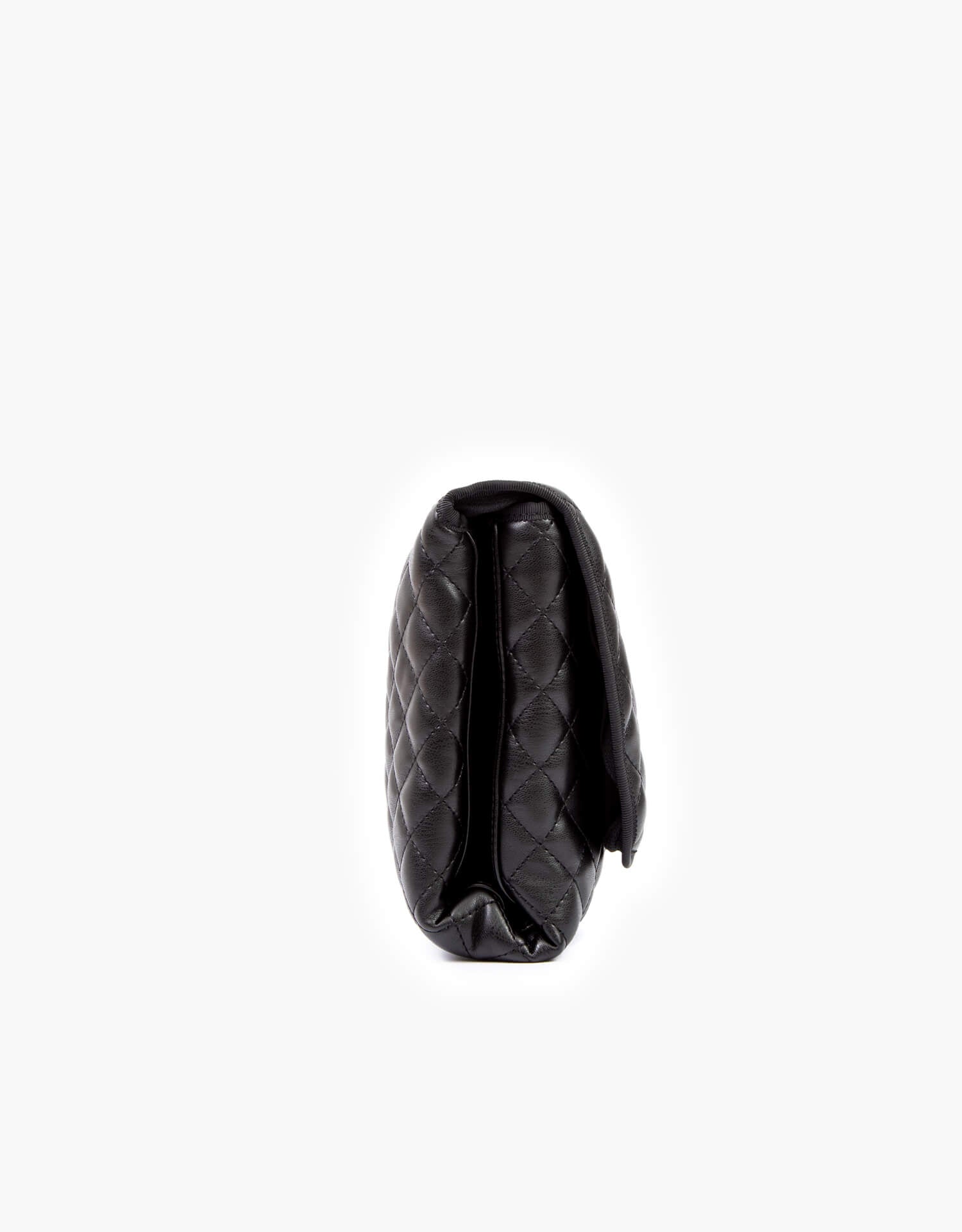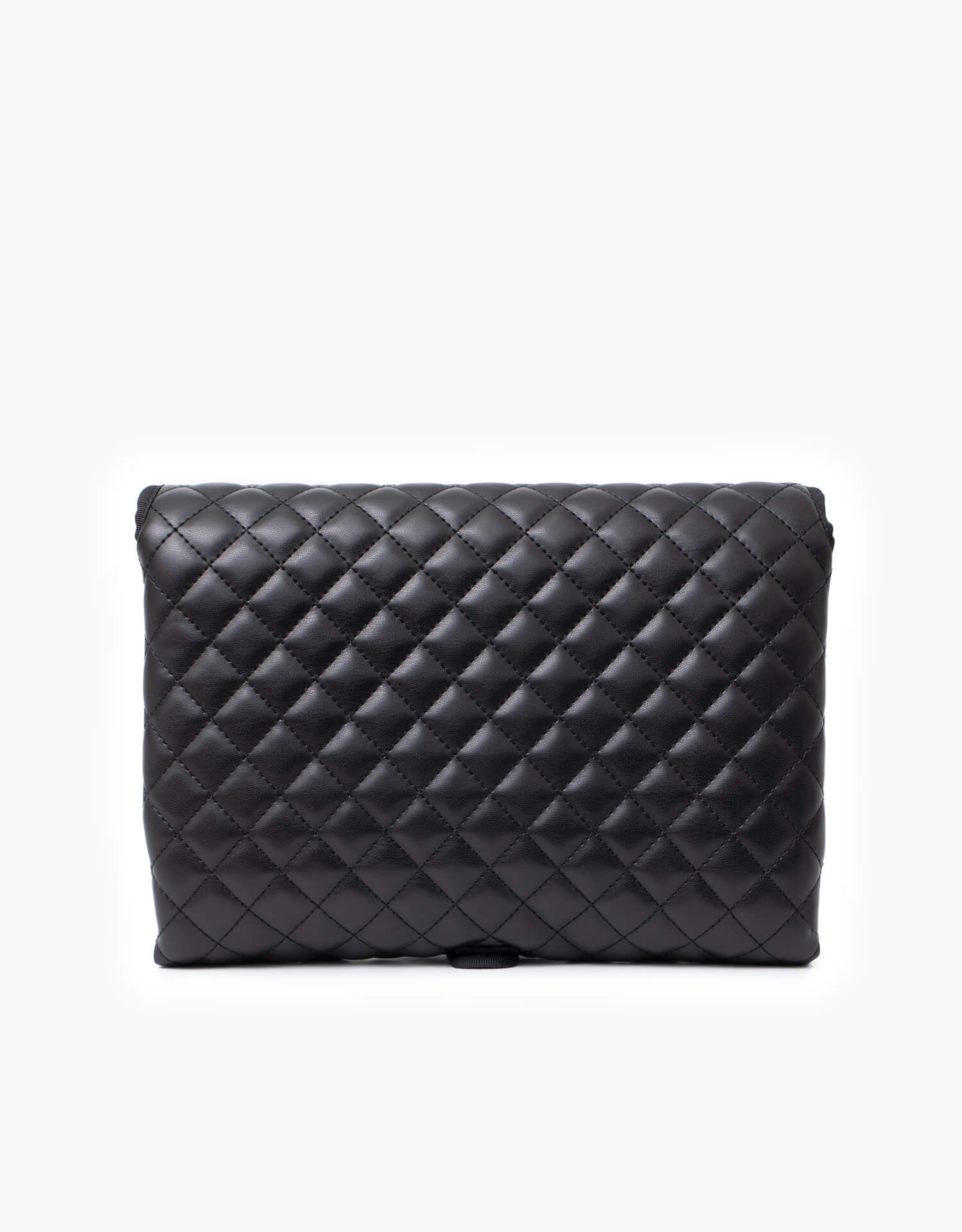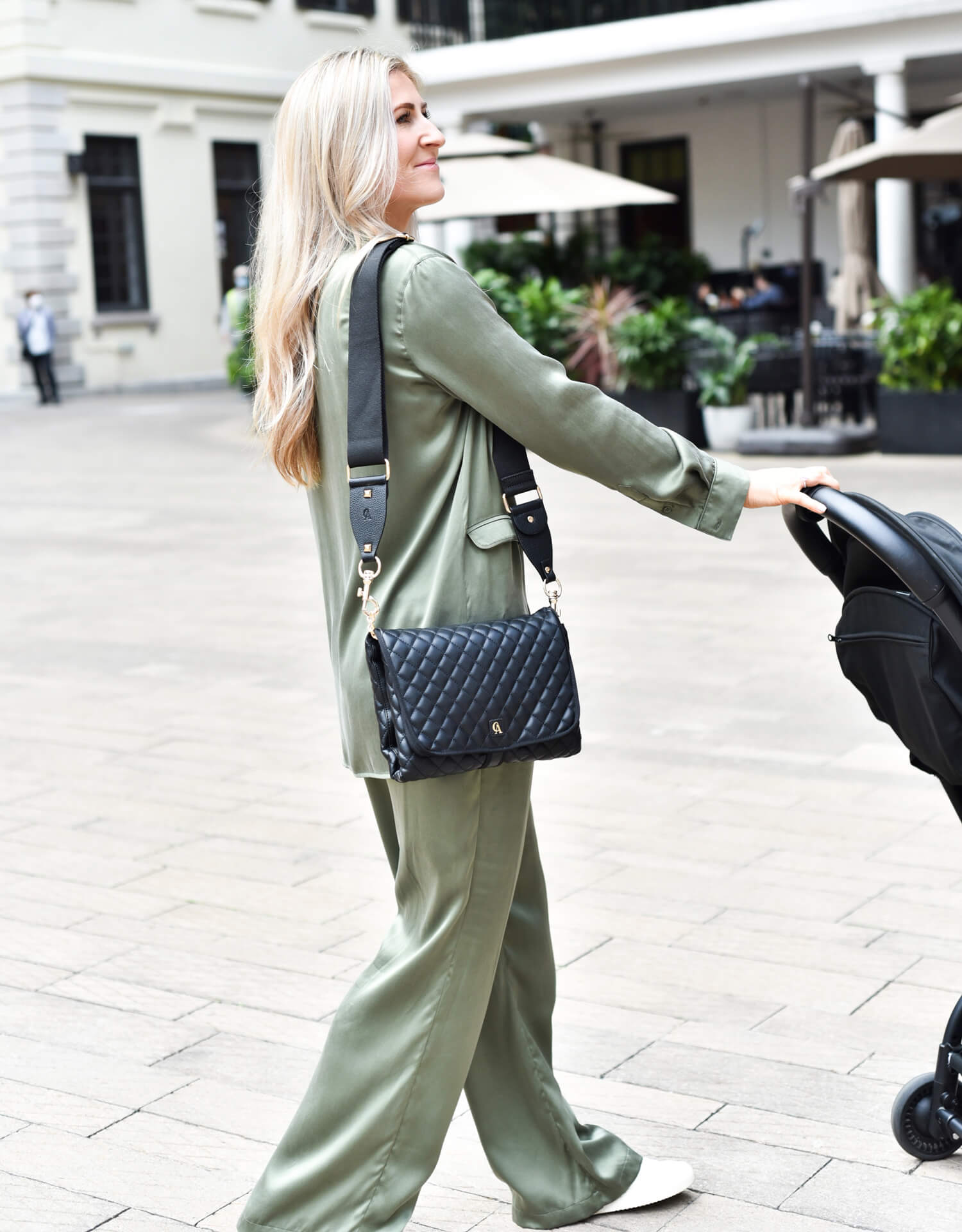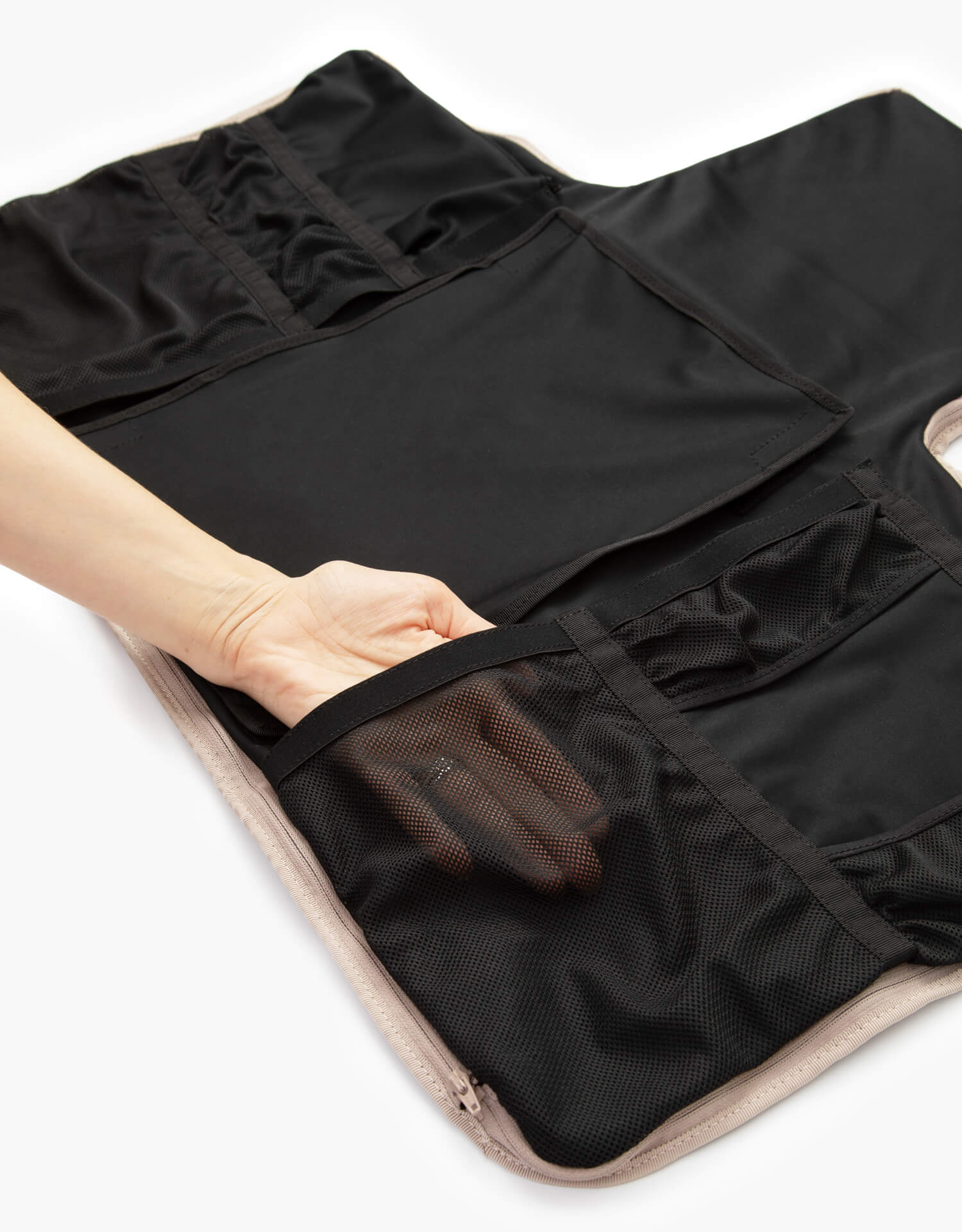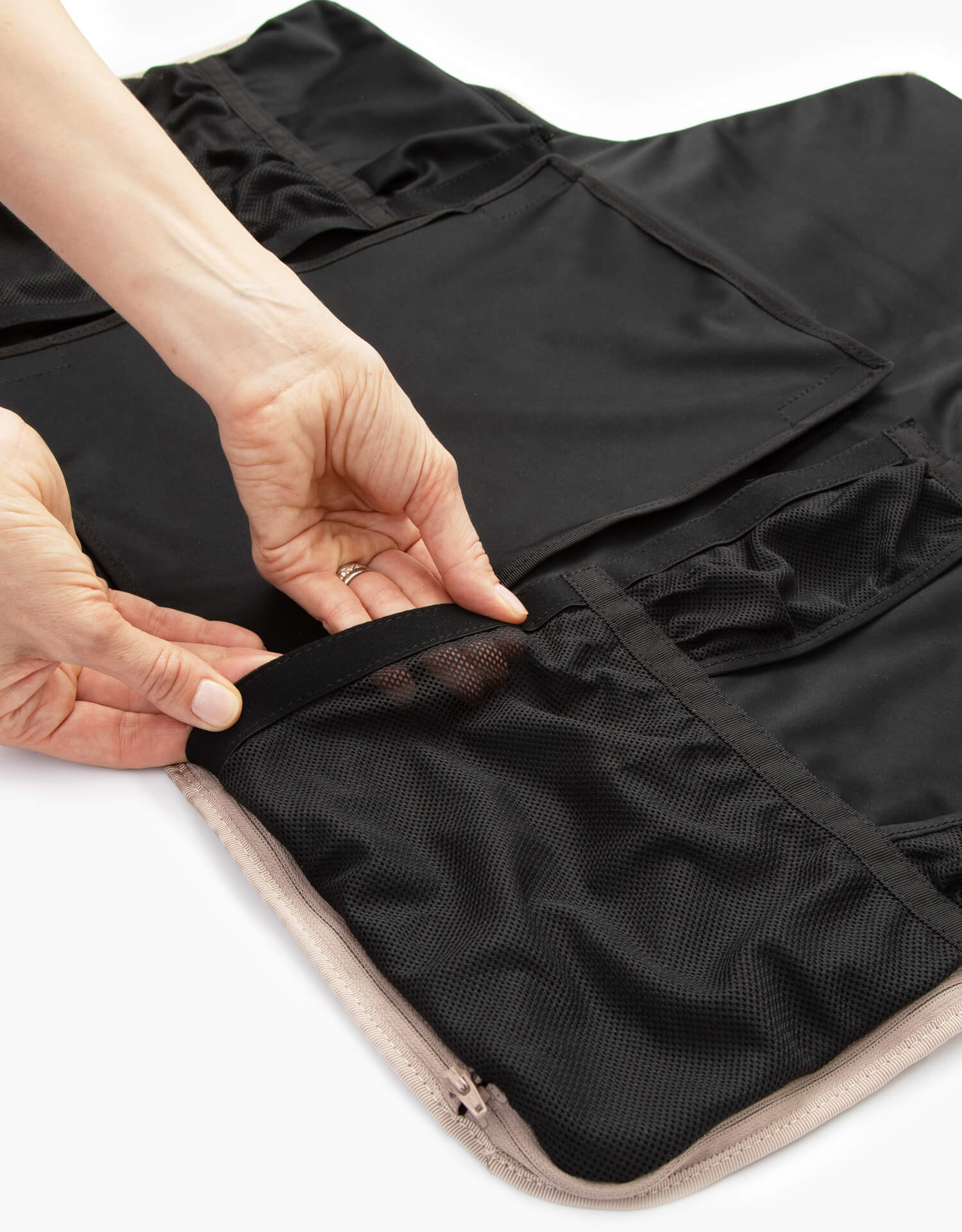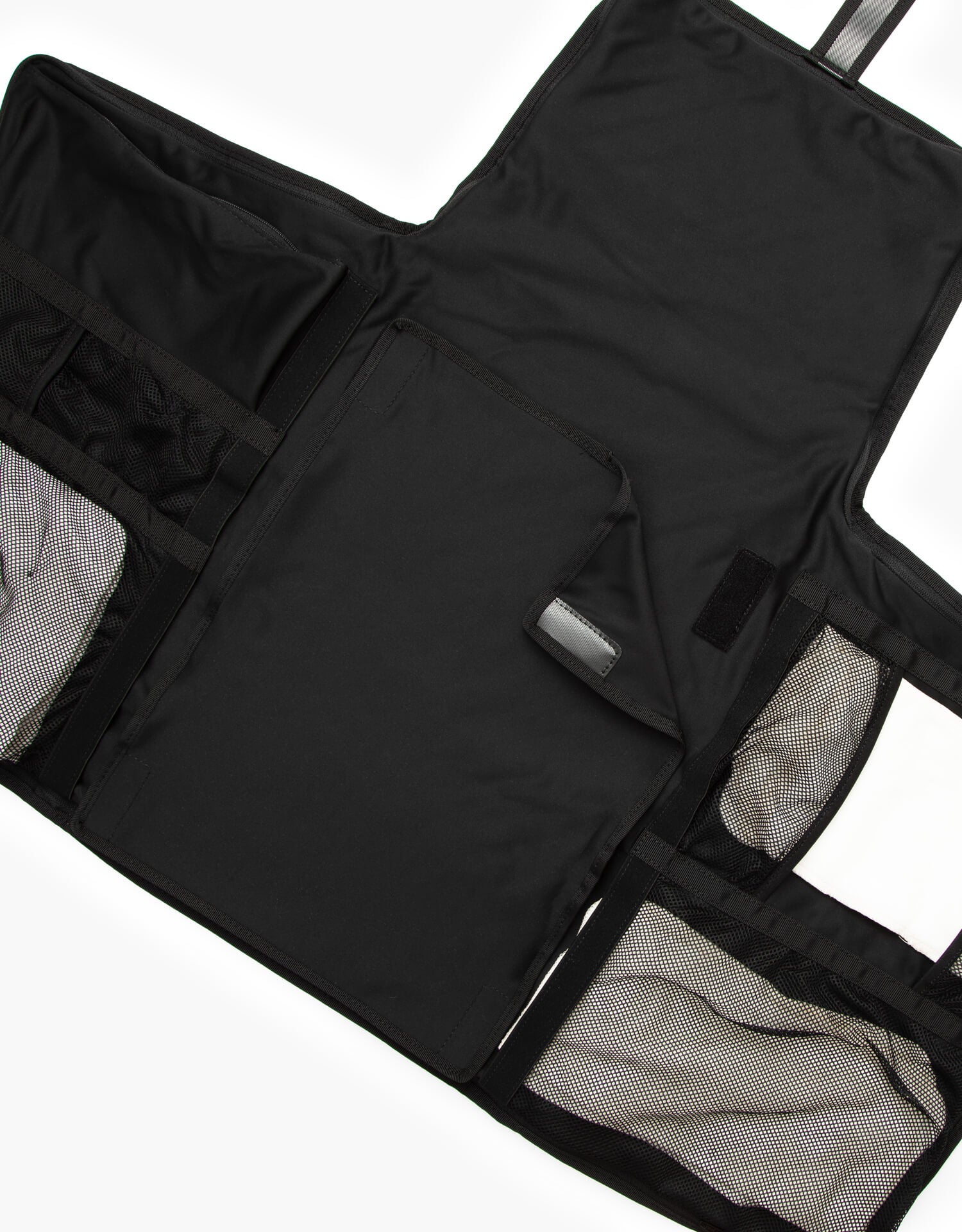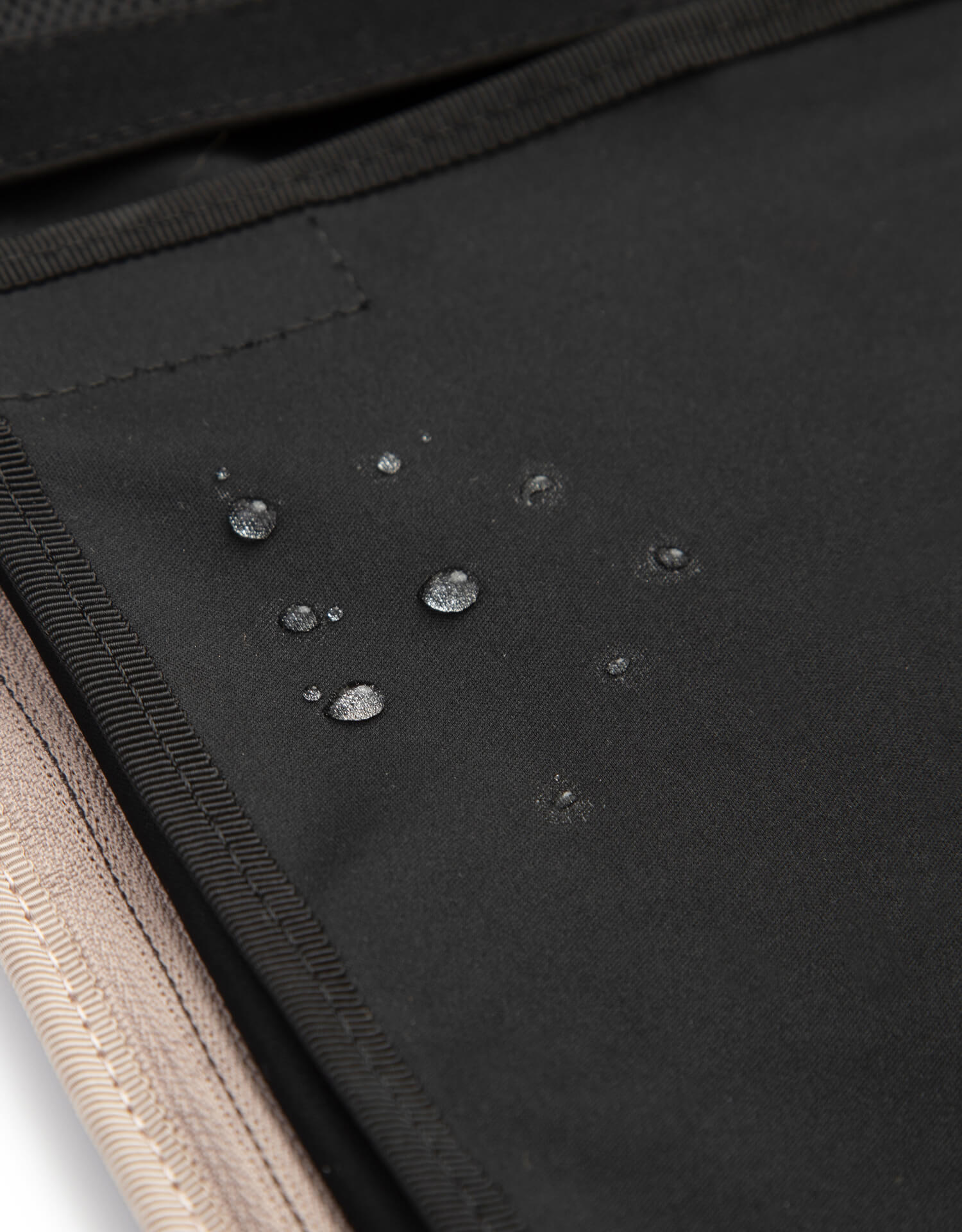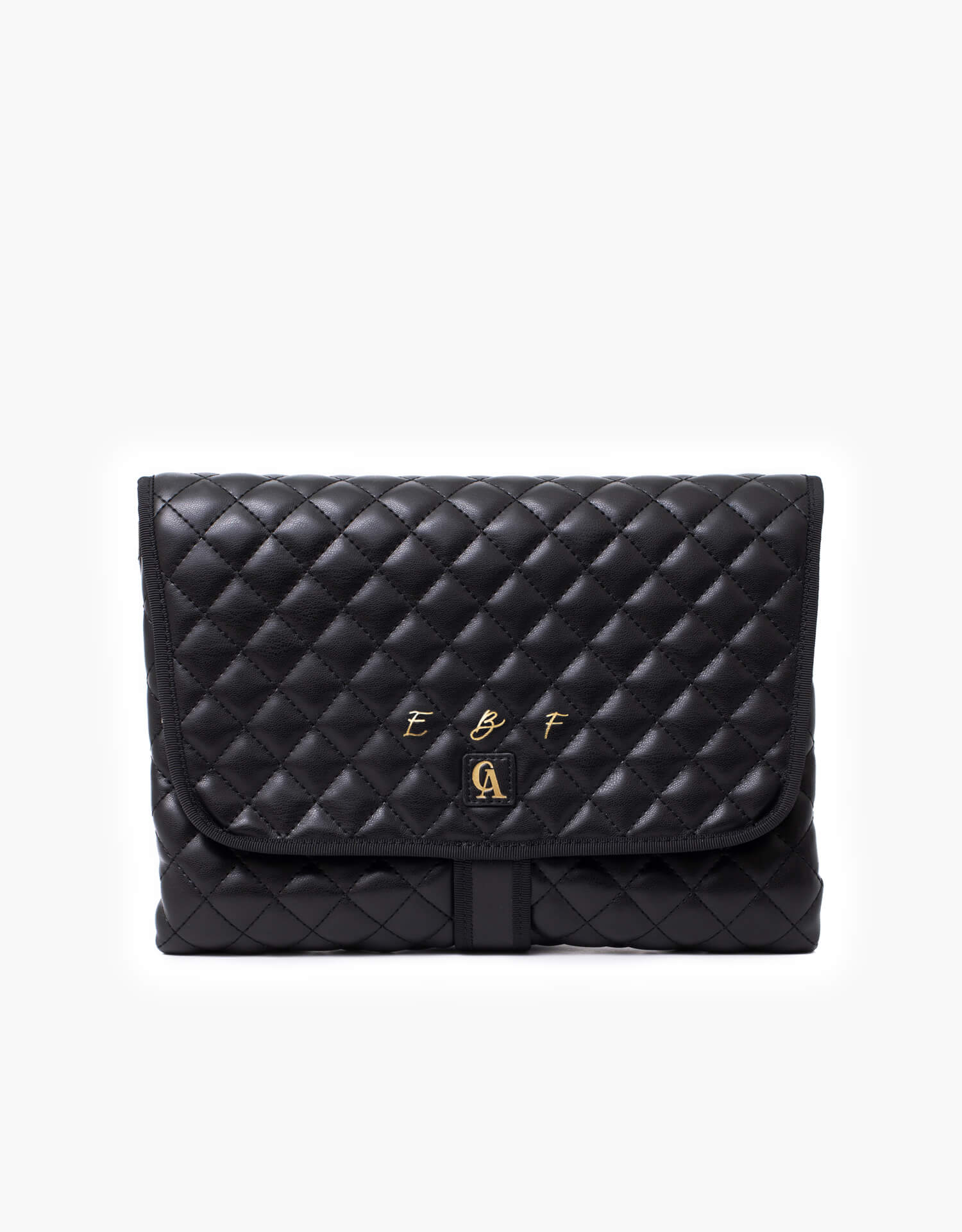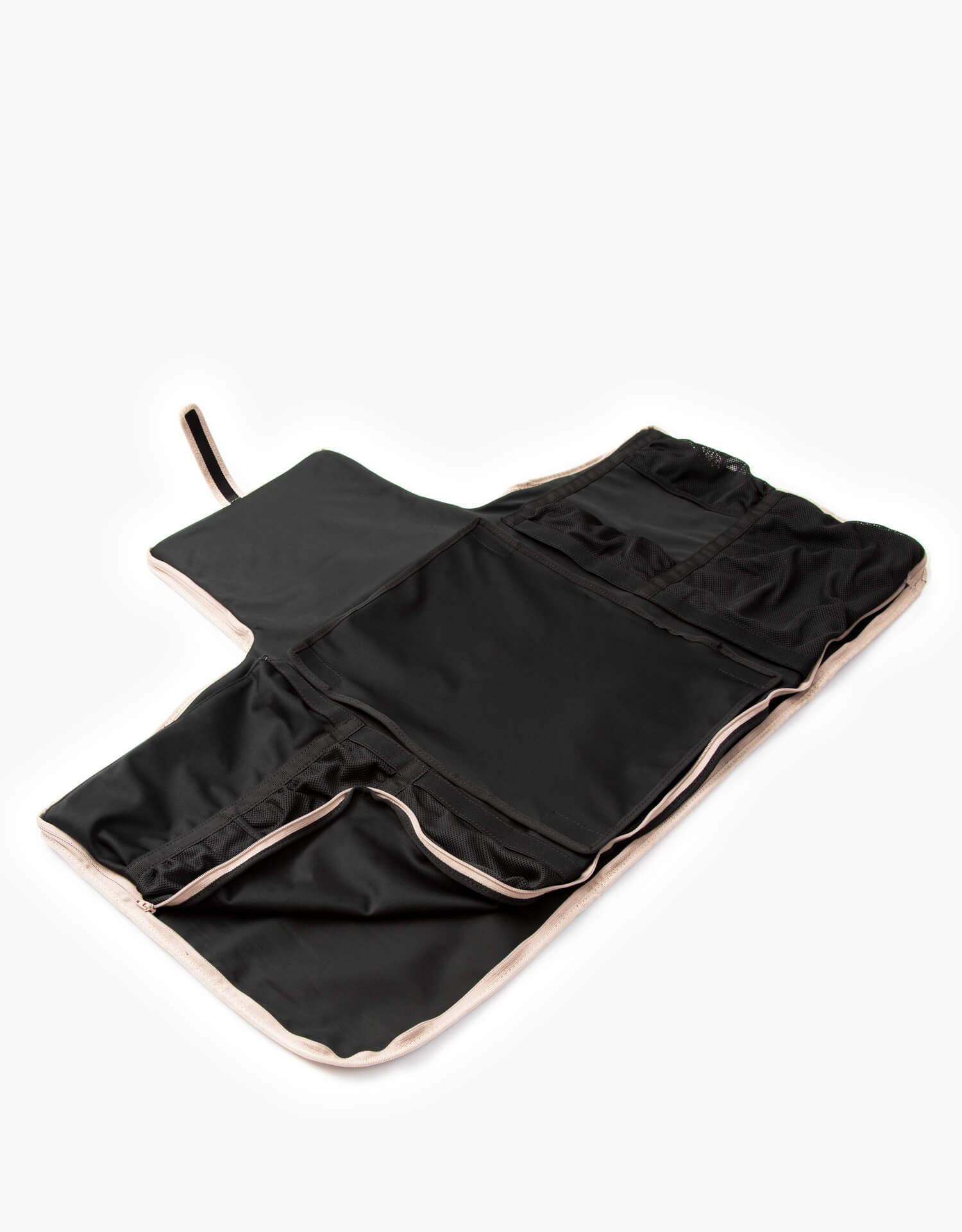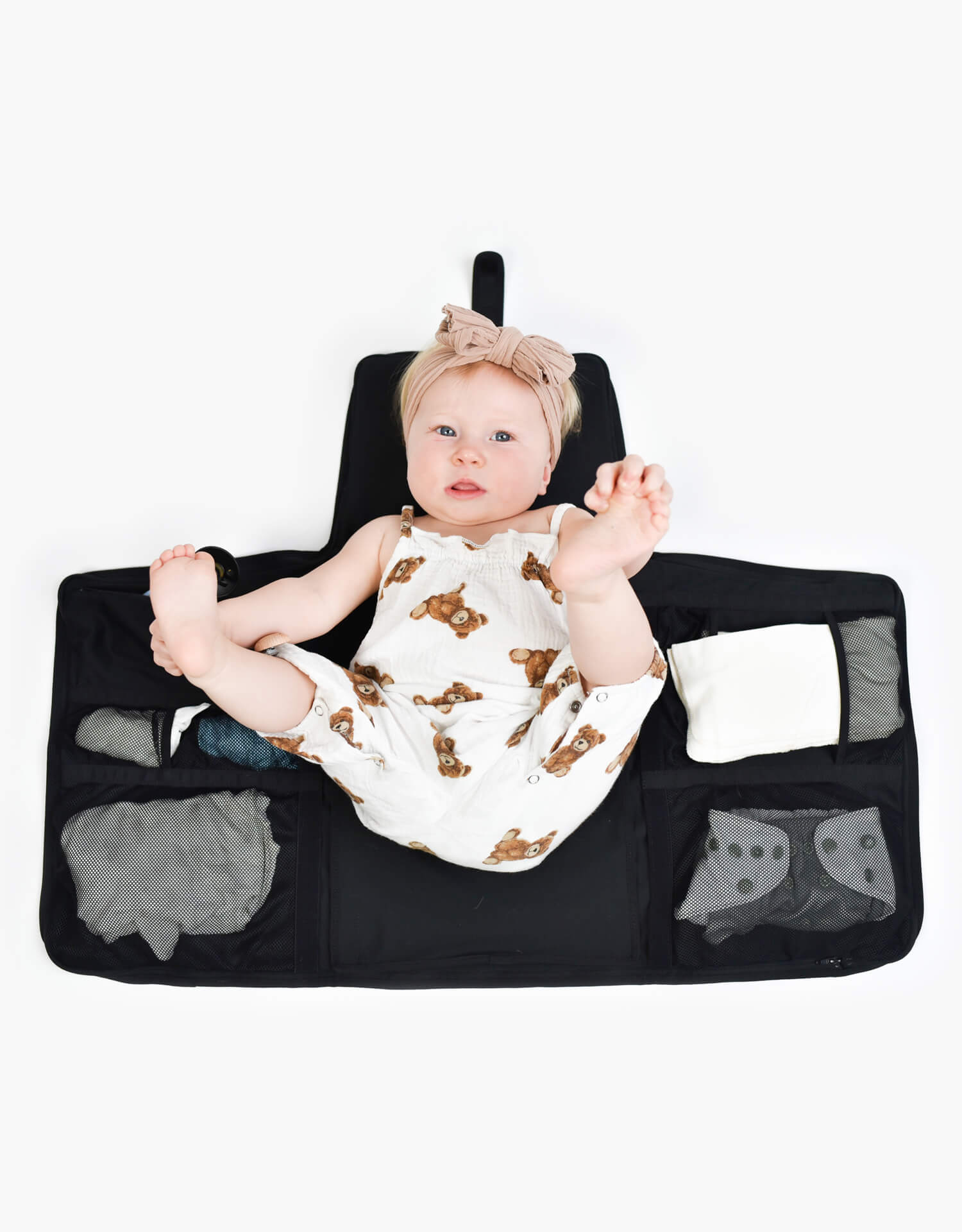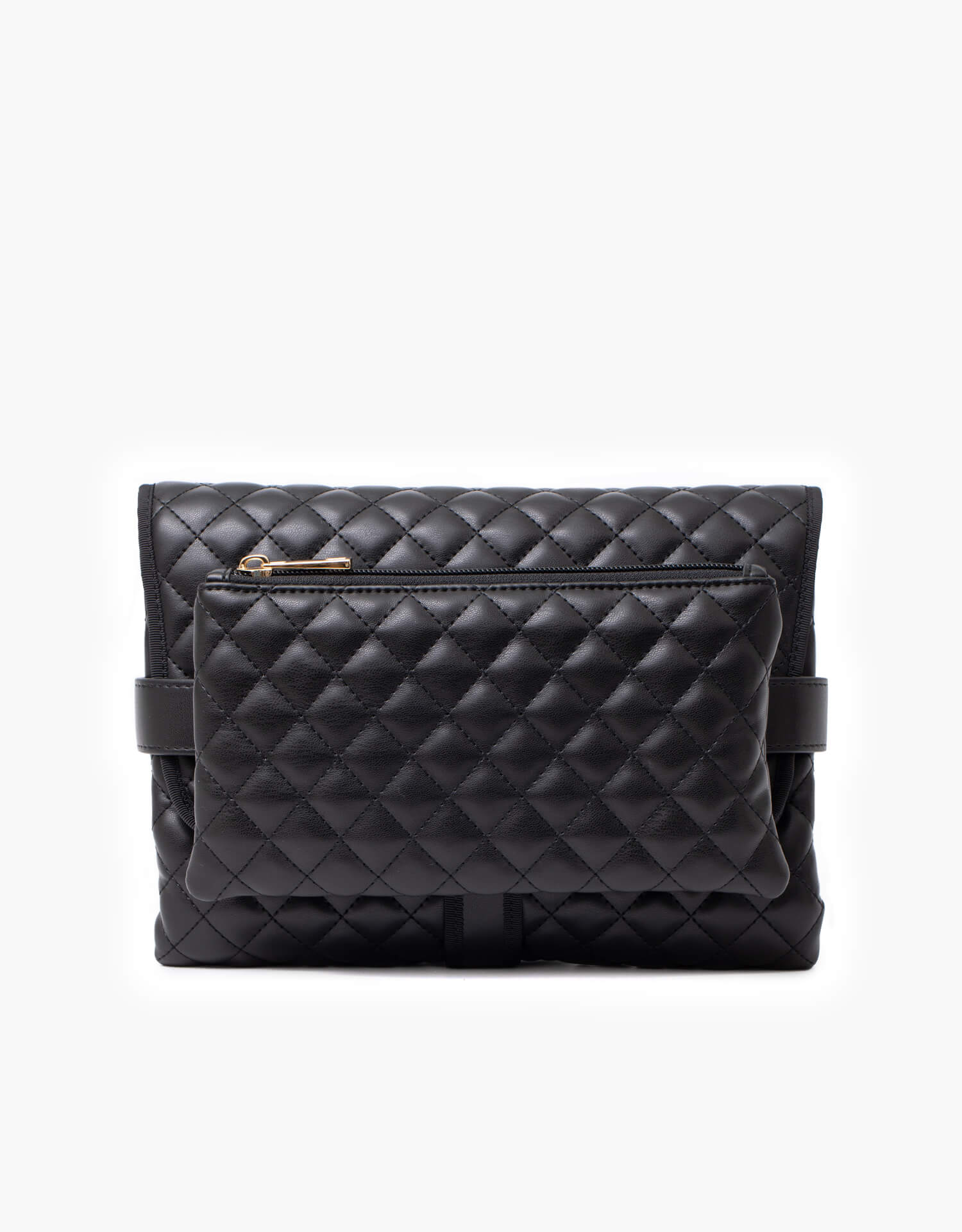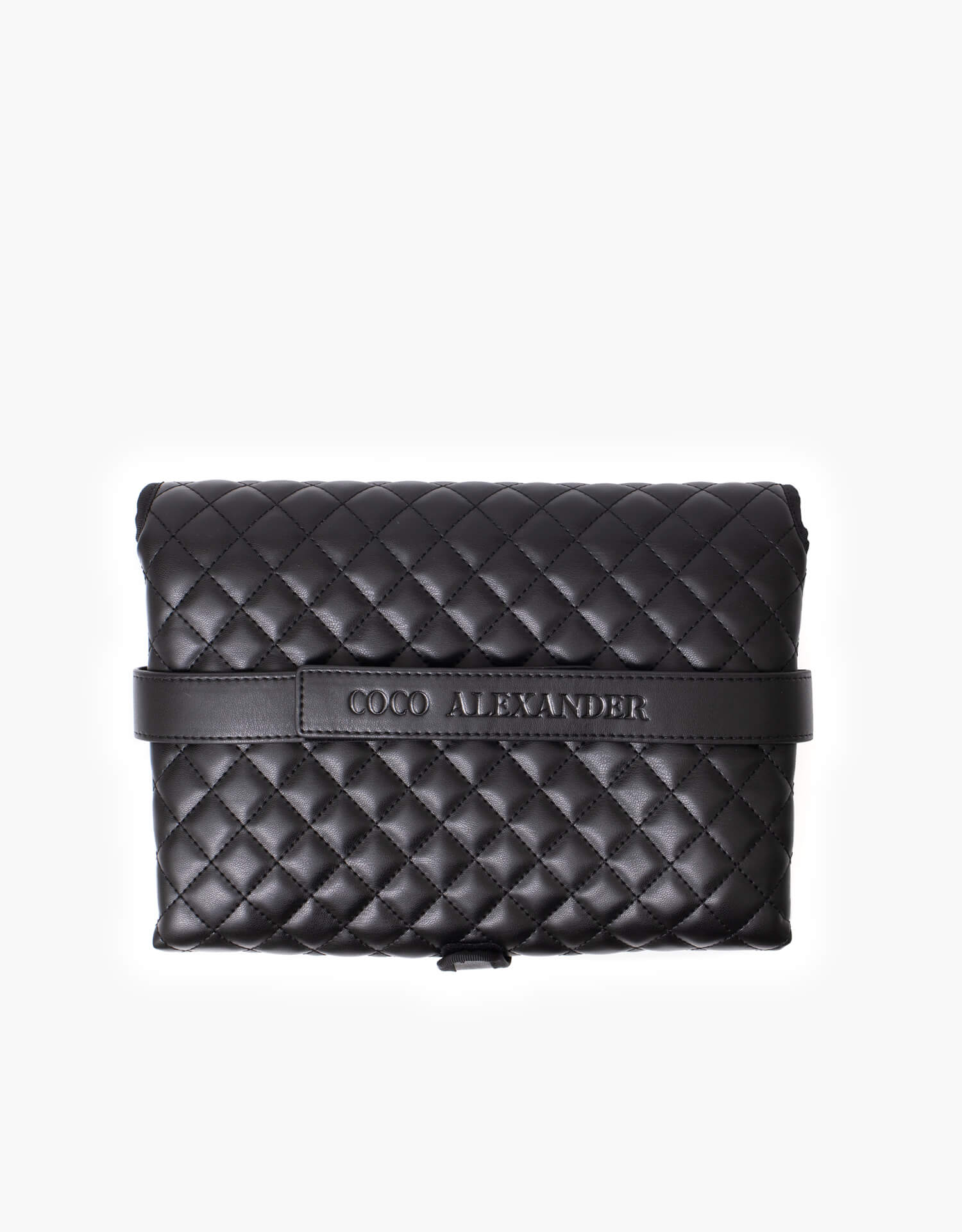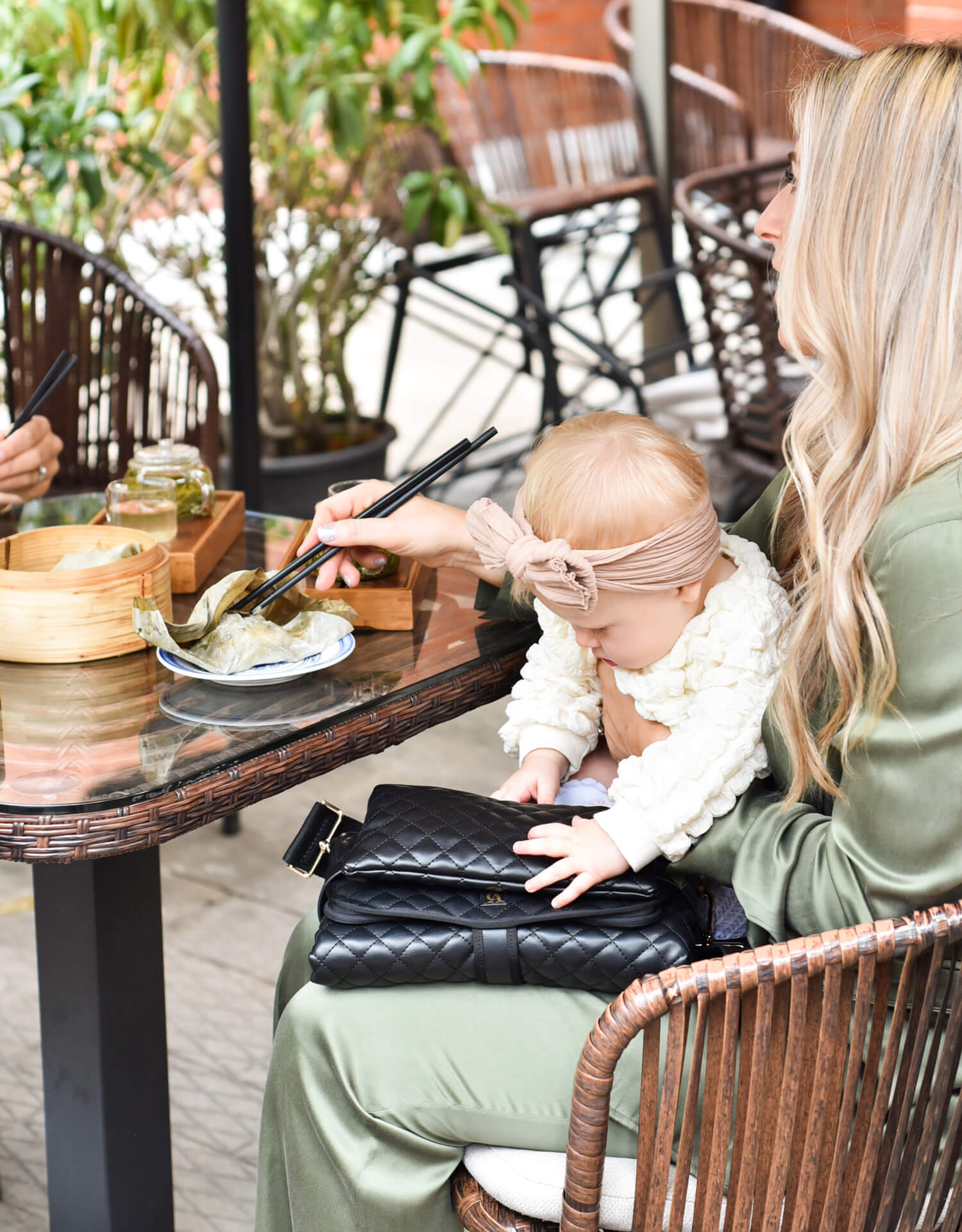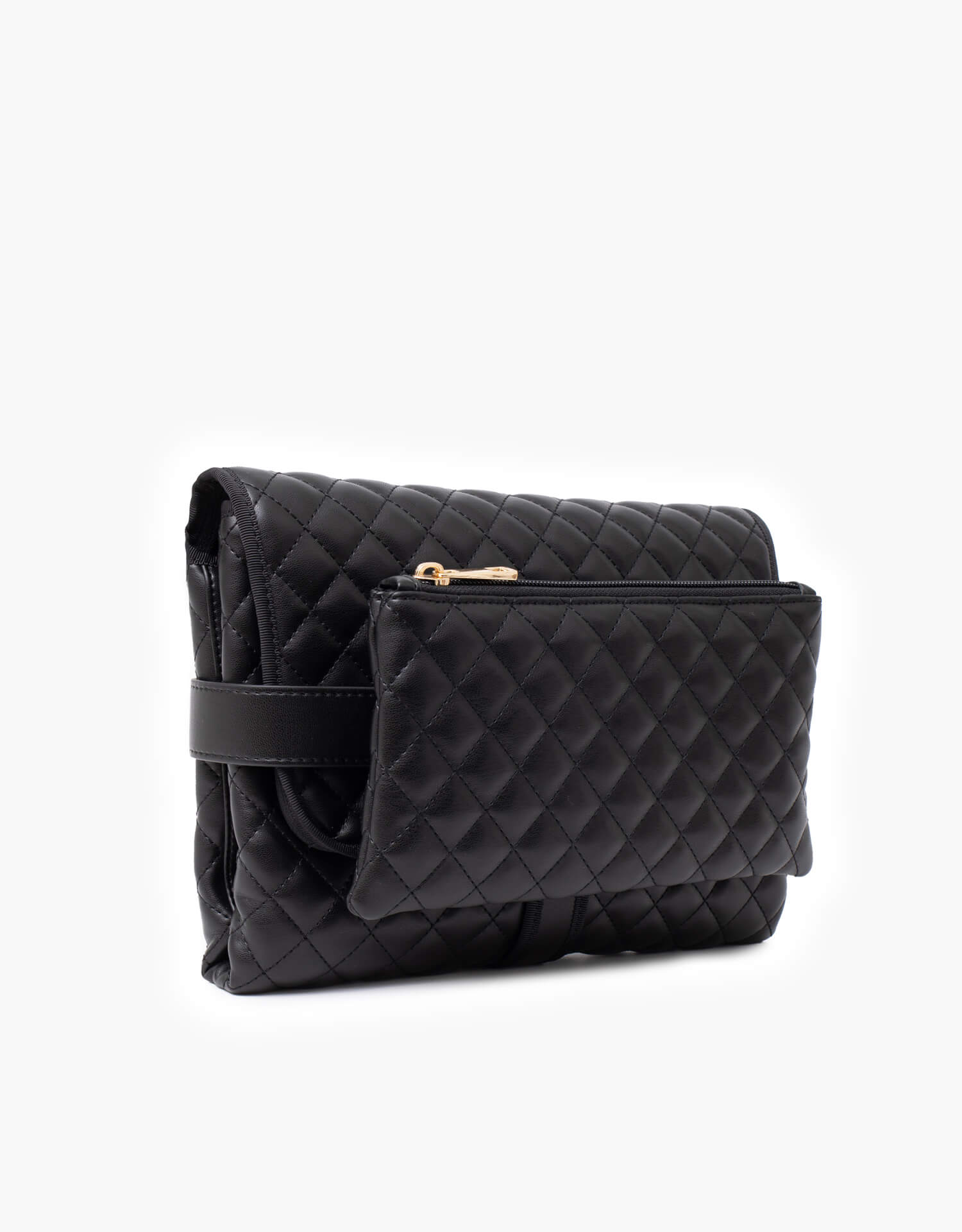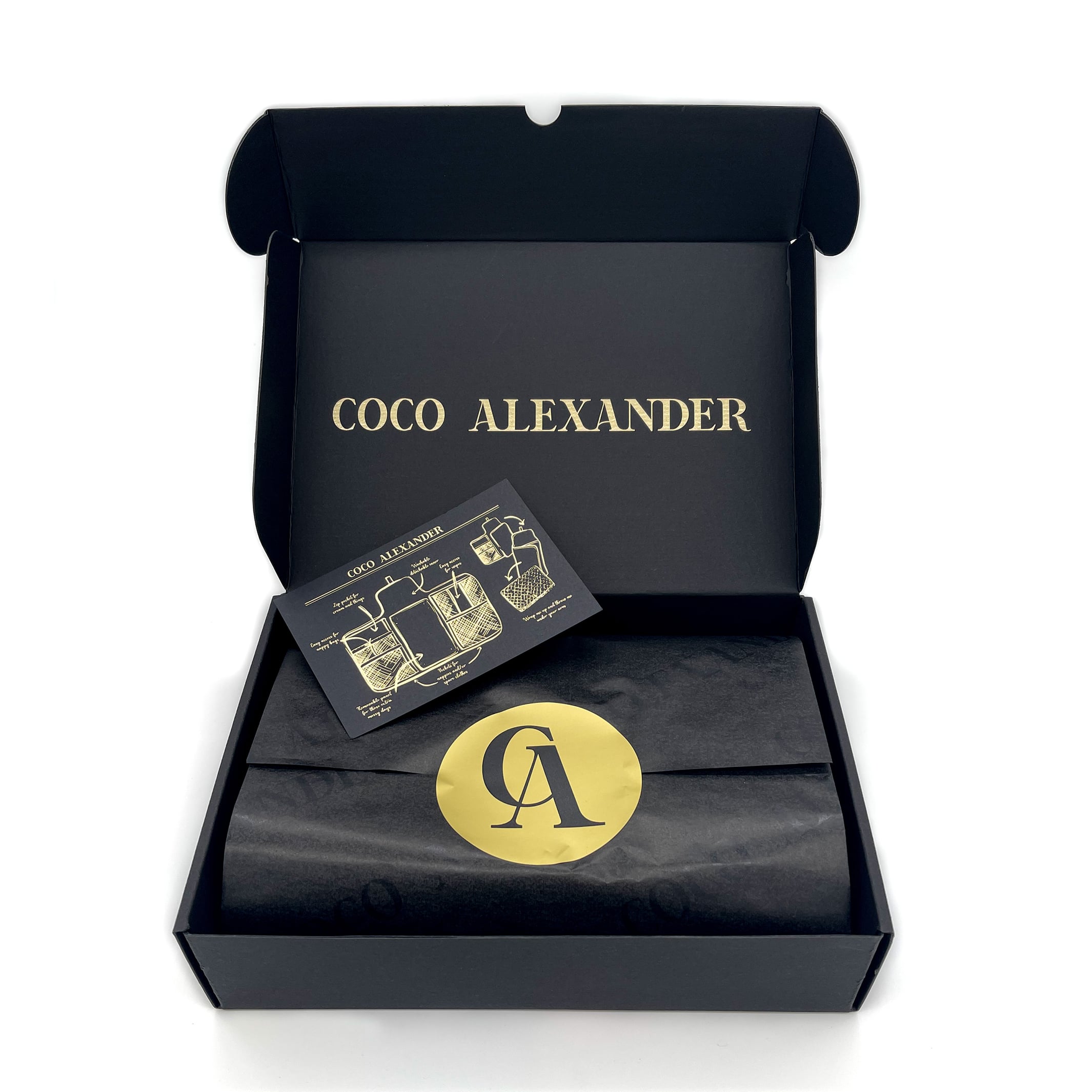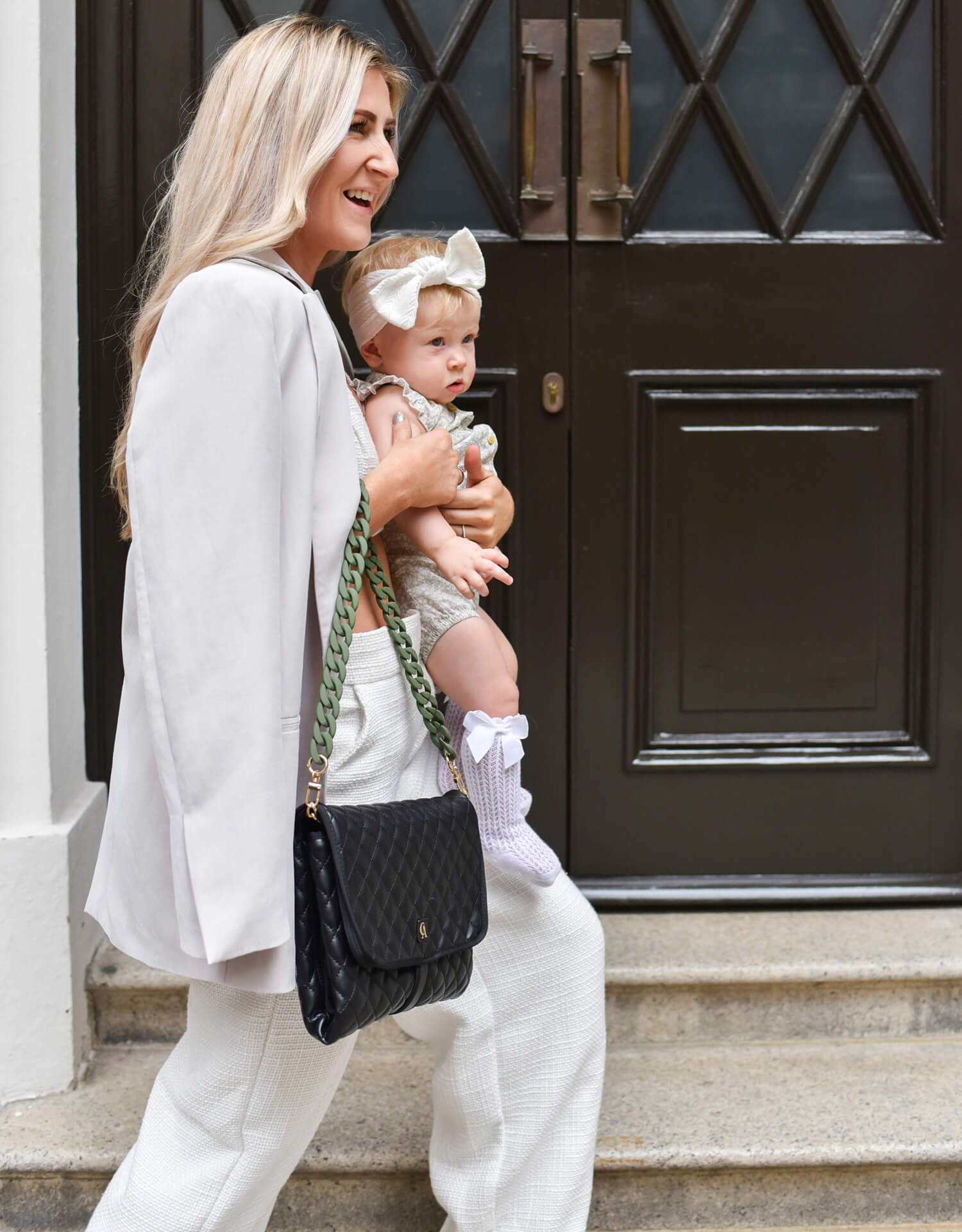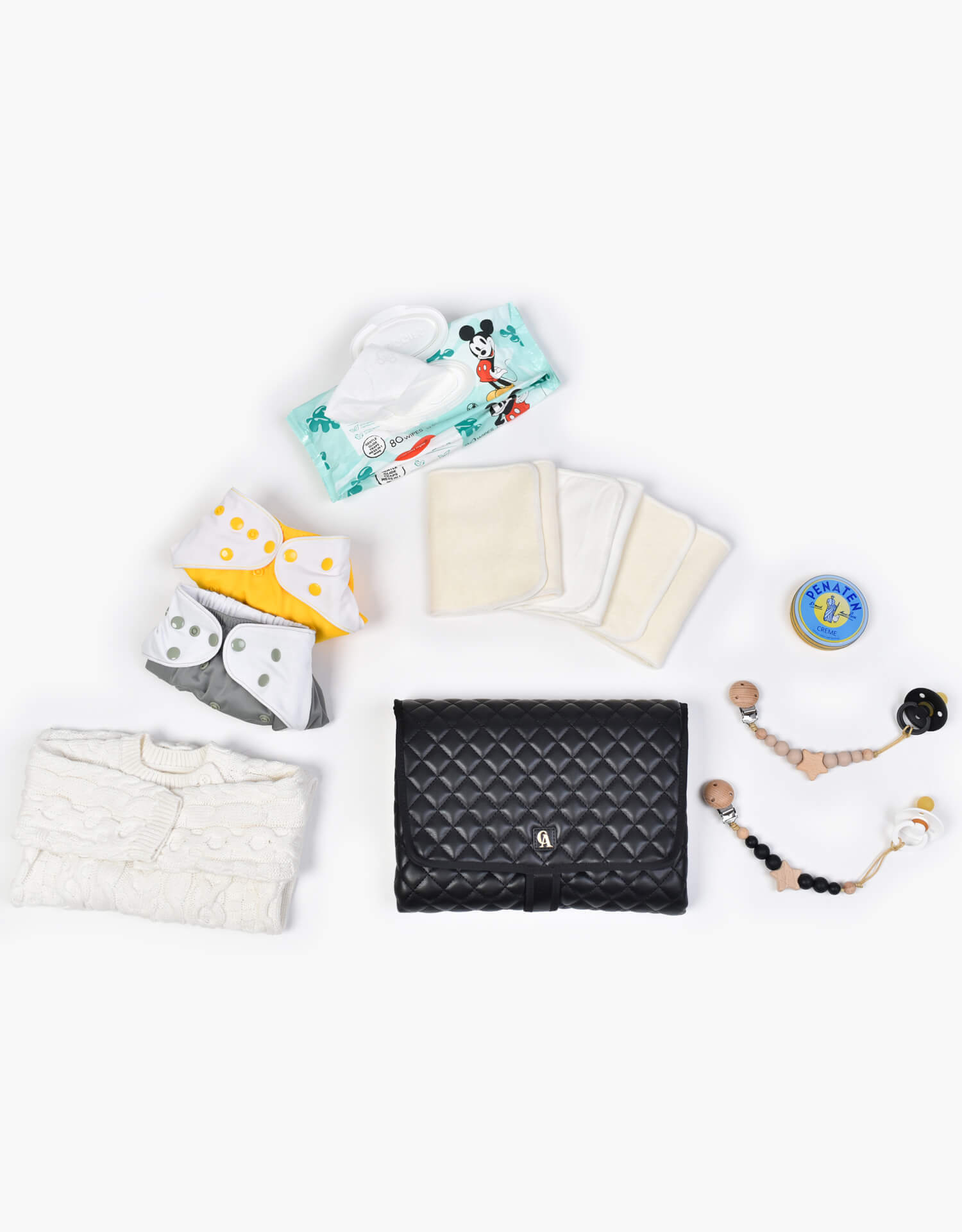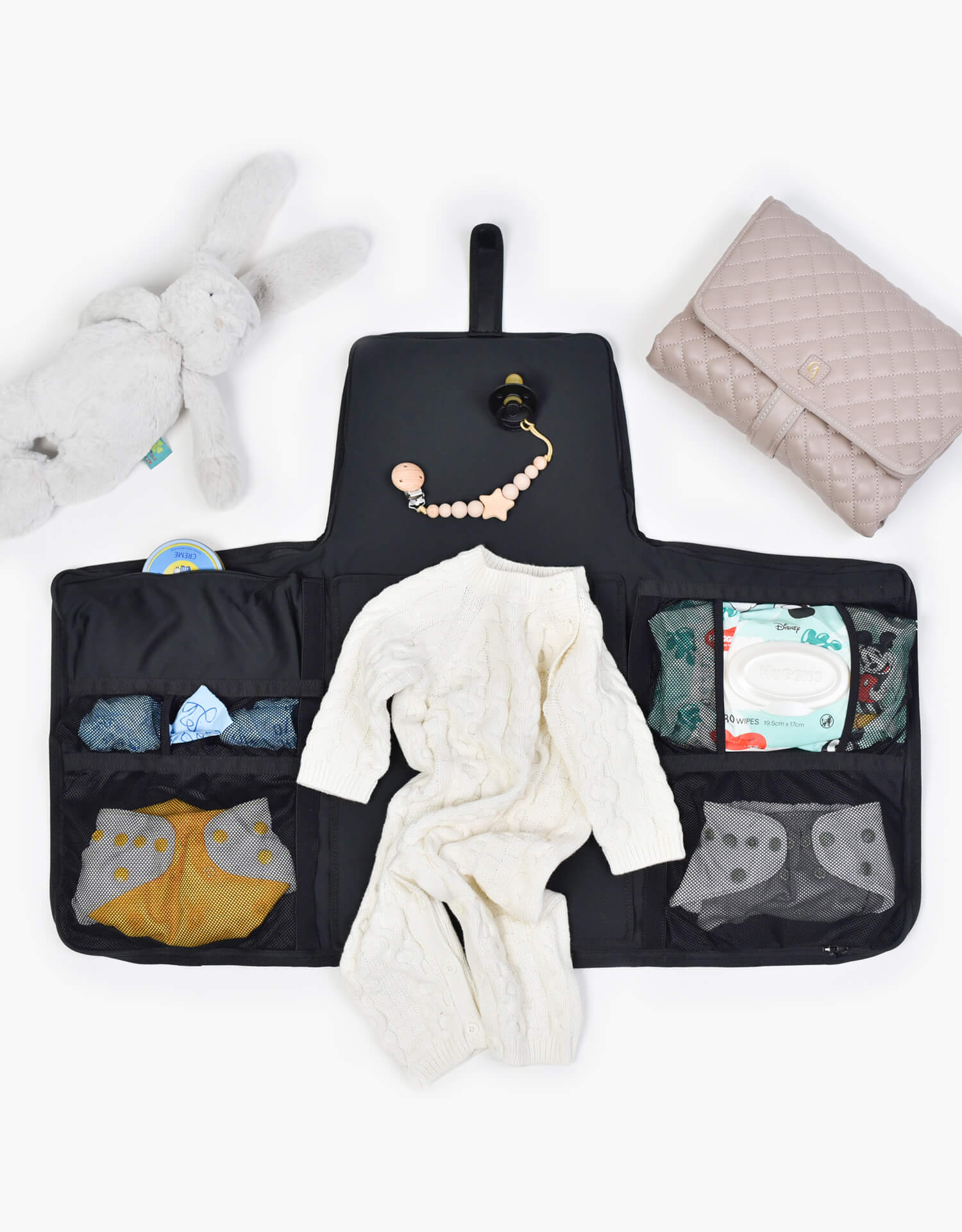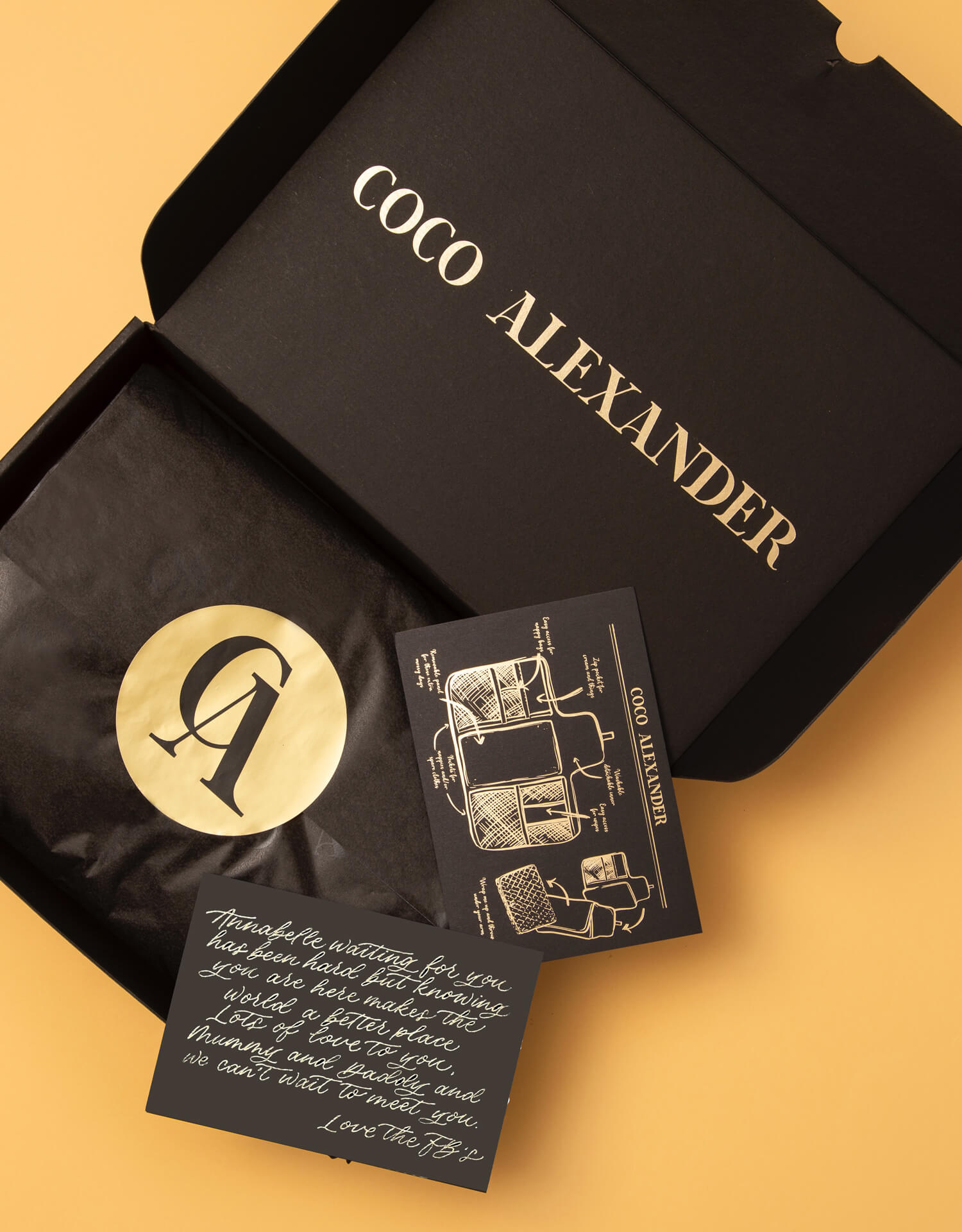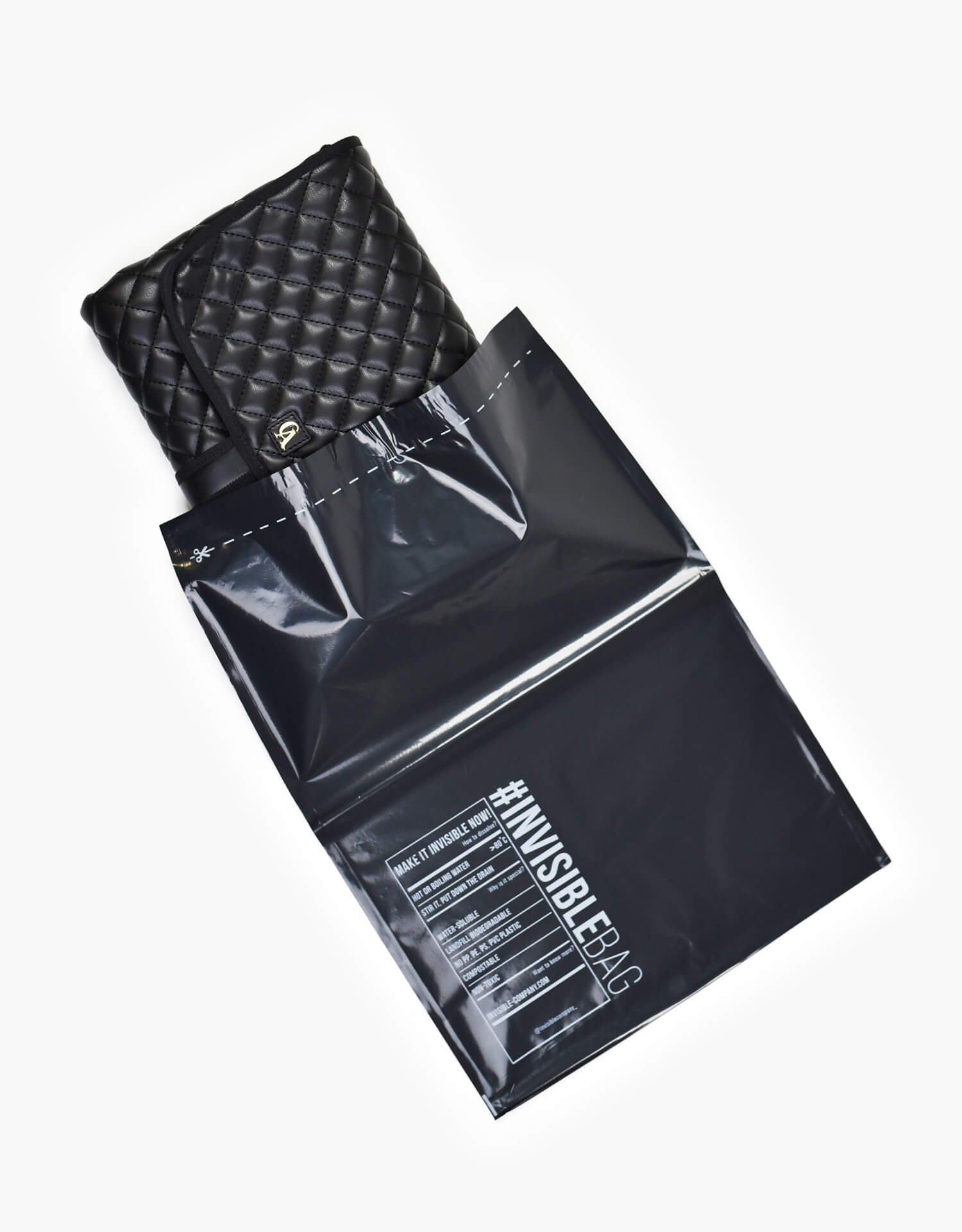 The Original 'CA' Vegan Leather Diaper Bag - Black
---
Description

FEATURES

PERSONALIZATION
The Original 'CA' Vegan Leather Diaper Bag combines style, luxury and convenience. The bag is made from vegan leather, with a super soft fabric to protect baby's skin. Its compact size makes it the perfect on-the-go companion.
Professional baby changing starts here
The easy and stylish solution to changing diapers on the go!
- Unroll the bag to reveal the inner changing mat
- Place your baby in the comfort of the super-gentle changing mat
- Change their diaper using supplies from the on-board storage pockets
And you're done!
Add a strap of your choice and make carrying the Coco Alexander Diaper Bag easier and chic!
Made from Sustainable Materials
Free Shipping Worldwide on Orders over $150
The Original 'CA' Vegan Leather Diaper Bag - Black
FAQ
How do I keep the Original "CA" Diaper bag clean?
Let's face it this baby-changing bag is going to get dirty no matter how lovely your little one is! Don't worry we've thought of that for you. You can wipe the outside clean with a damp cloth or your favourite baby wipes. The inner is detachable with a YKK zipper and can be hand-washed or machine-washed on a delicate cycle. We've also added an extra centre panel for those out-of-control days and you need to hide it away until you can get home, this is secured in place with baby-proof velcro.

How much can I fit in the Original "CA" Diaper bag?
As much or as little as you want! This bag was designed so you can nip out of the house for a quick coffee with friends, hit the mall for a day of retail therapy or jump on a long-haul flight. Our founder, Emma, tested the bag on many trips home to see her family between Hong Kong & the UK and found the 12 hours in the air were no problem.
What makes the Original "CA" Diaper bag sustainable?
Our vegan leather is recycled and GRS approved; our woven fabric that lines the vegan leather is also recycled and GRS approved. In addition to this, we also use compostable packing tape for our gift box options and water (hot water) soluble and biodegradable delivery bag for our simple packaging option. Want more information? Click here.
What makes the Original "CA" Diaper bag water-repellent and anti-microbial?
We have added special treatments to the inner fabrics of the diaper bag that have water-repellent and anti-microbial properties. Want more information? Click here.
Can you do expedited personalization?
We can't promise to do a speedier personalization service however reach out to us on Whatsapp with what you need and the delivery date you need and we'll try our best.
What are my packing options?
We have a beautiful gift wrap option which makes a lovely gift or you can select simple packaging that is water soluble!
Shipping
Delivery Courier & Times
Hong Kong deliveries are sent with SF Express and usually take 1-2 working days. The rest of the world is decided at check out, there will be 3 to choose from unless your country has import tax and then there will be 4 to choose from.
Personalisation and/or Gift Note
If you request personalisation and/or a gift note to be added this can take an extra 5 working days.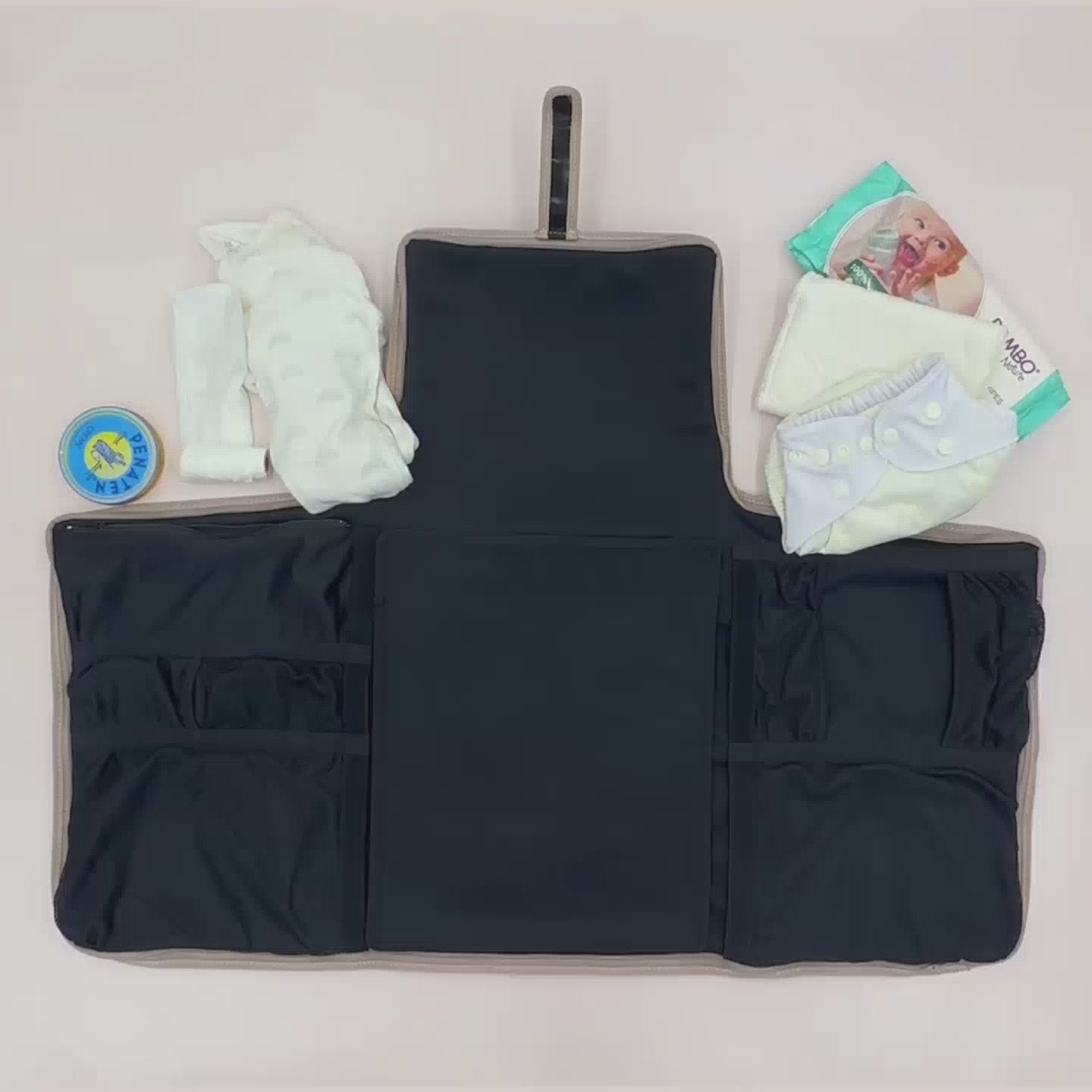 Hold it all
Compact design, spacious interior
The Original "CA" diaper bag may look compact but it is designed to hold everything you need for nappy changes on-the-go. With multiple compartments and pockets, you'll have plenty of space to store diapers, wipes and more. Our high-quality materials ensure that our bag can withstand the weight of all your essentials without losing its shape or structure. It's the stylish solution that can keep up with your busy lifestyle.
Never forget the essentials again
Our pockets are your packing to-do list
Every pocket in the Original "CA" Diaper Bag has a purpose and are made from net so you can see exactly where everything is and what needs a re-fill.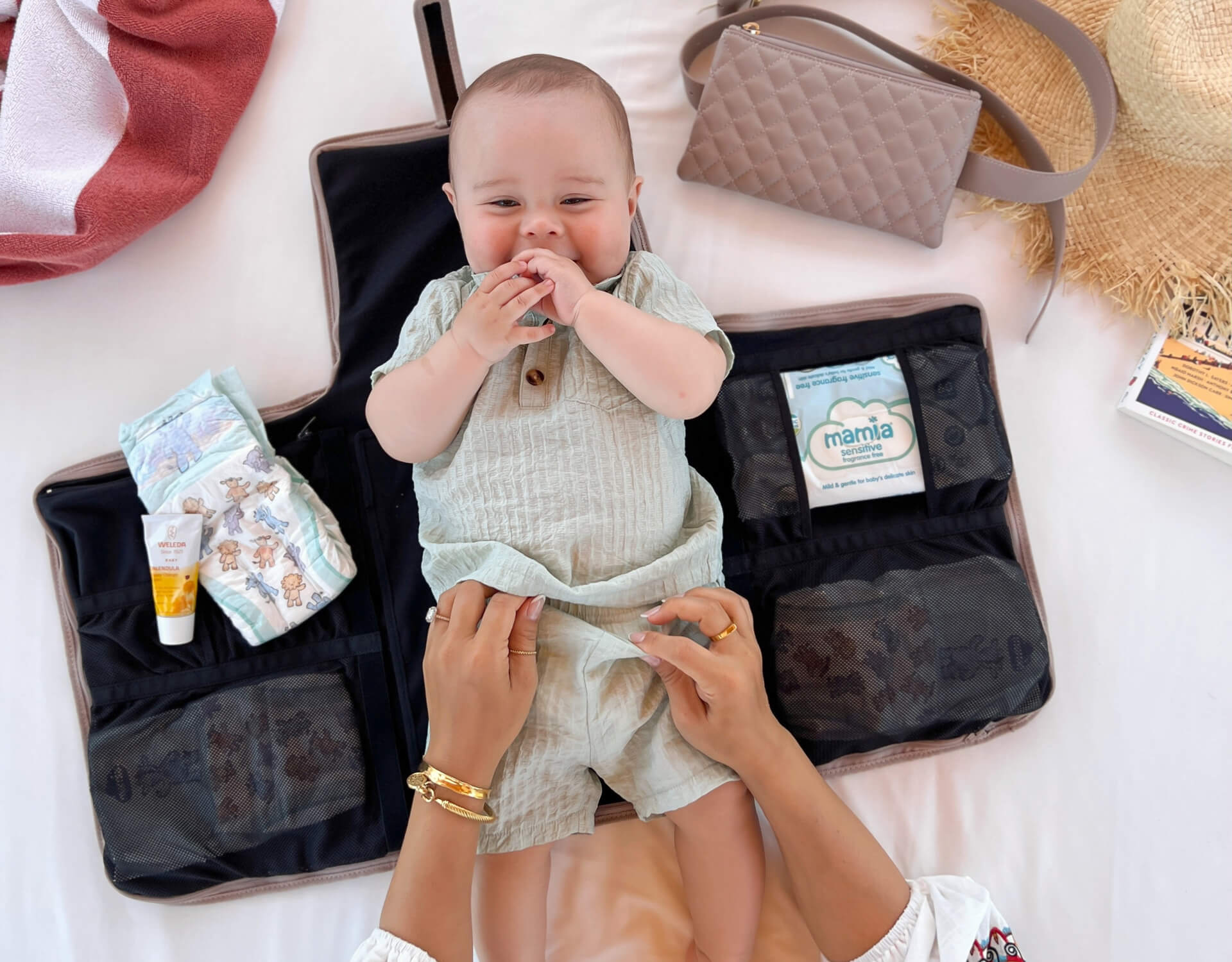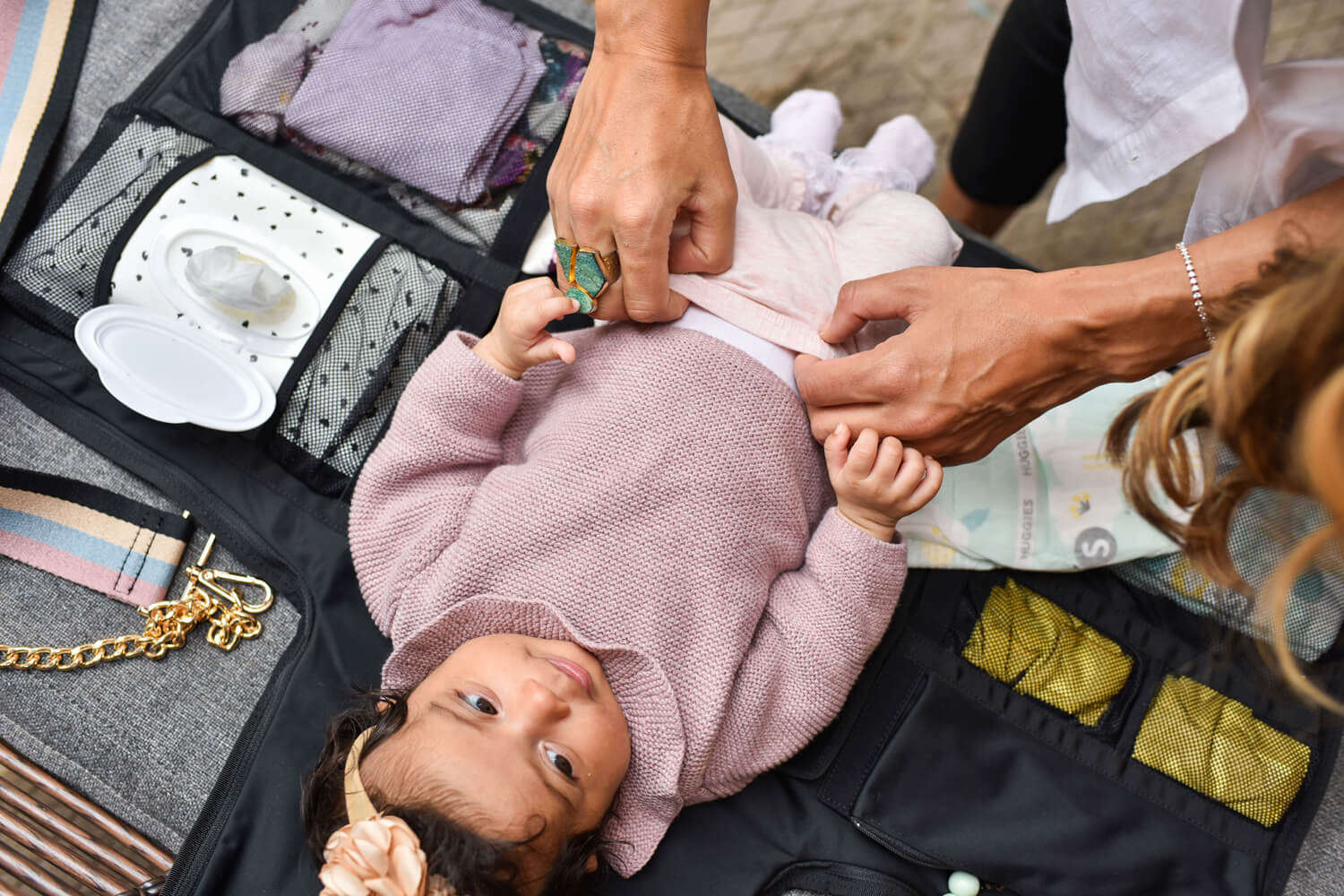 Keep bub comfy
Ultimate comfort
Your baby's comfort is top priority, which is why our luxurious diaper bag is designed with softness in mind. Featuring a super-soft fabric lining that feels gentle against your baby's delicate skin, and a padded centre panel that provides even more cushioning. Our diaper bag ensures your little one stays comfortable through every diaper change.
Introducing
Elevated style
Our bags have been designed to complement your personal style, whether you're at work or out with friends. We believe that a diaper bag should be more than just a practical accessory - it should fit seamlessly into your lifestyle. Our bags feature a sleek, minimalist design that's both timeless and modern, with subtle details that add a touch of sophistication.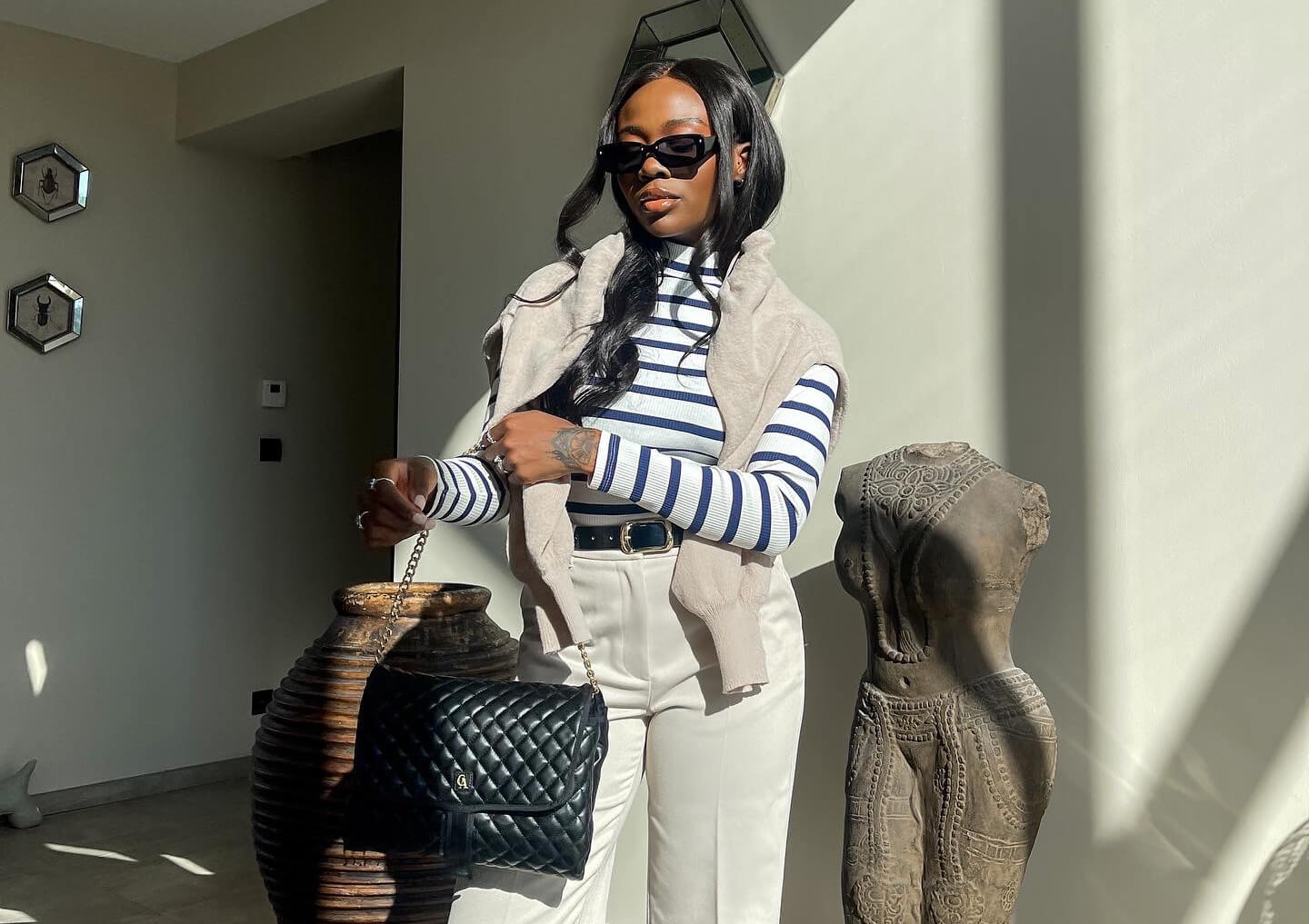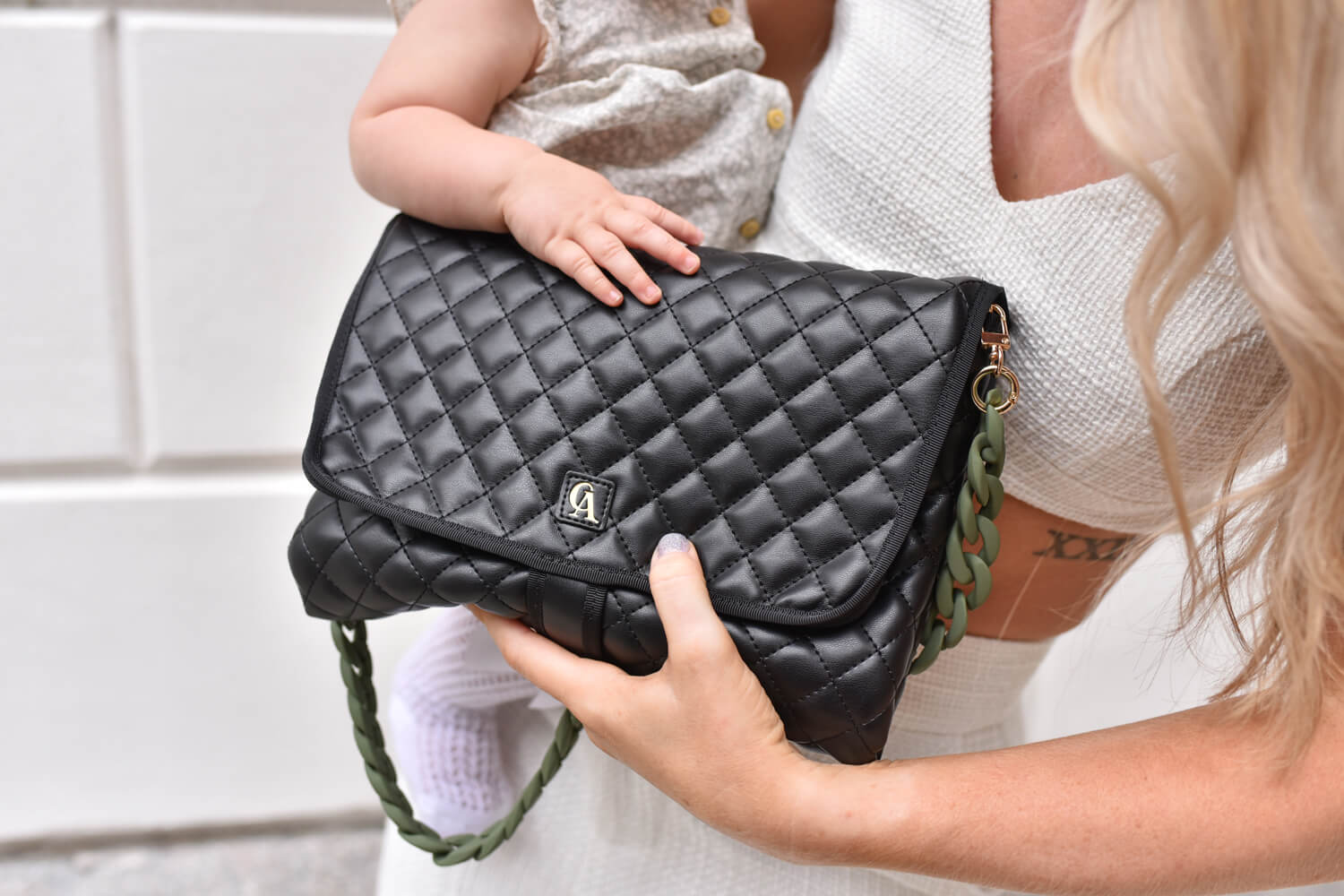 Always fresh
Easy clean
We know that accidents can happen when you're out and about which is why the Original "CA" Diaper Bag is designed with convenience in mind. Featuring a detachable inner panel with velcro and a removable inner with a zip, making it incredibly easy to clean if any spills or accidents occur. Simply remove the inner panel or the entire inner lining and toss it in the wash for hassle-free cleaning. Our bag is made with high-quality materials that can withstand frequent washing, ensuring that your diaper bag stays like new.
The only diaper bag you'll need
For all ages
Although our luxurious bag is compact, when open it becomes a changing station measuring 77cm/30.25" long making it suitable for newborns to toddlers.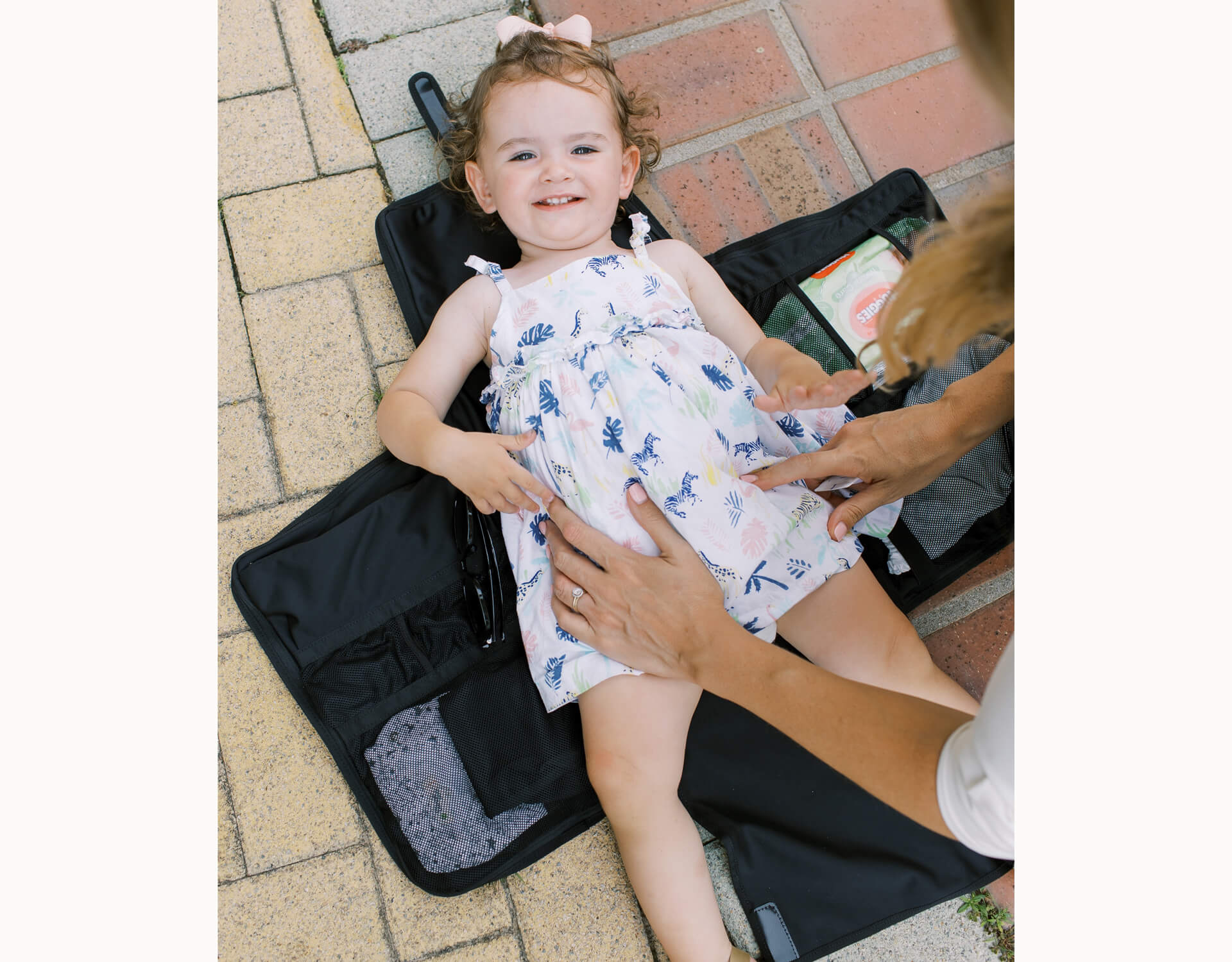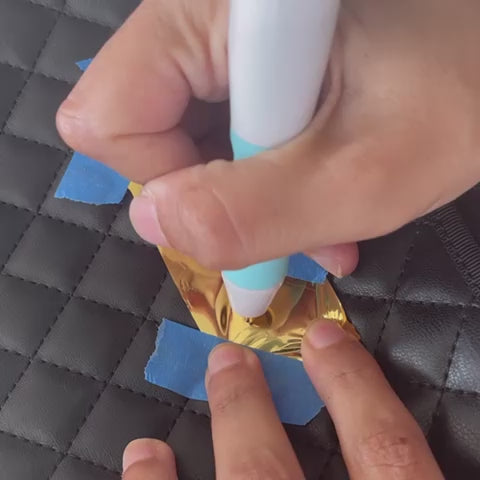 Make it personal
As unique as you
Your diaper bag should be a reflection of your personal style. That's why we offer the option for personalisation on our bags. Customise your bag with your name or initials. It's the perfect way to make your bag truly unique and special, and it also makes for a thoughtful and personalised gift.
Secure transactions
Transactions are handled with bank-grade security.
Simple checkout
Our secure checkout is quick and easy to use.
Get in touch
Have questions? Get in touch with us at any time.
Inner panel
Messy accidents cleared up in time
Let customers speak for us