Not just a diaper bag
The Original 'CA' Diaper Bag is also a changing station for on-the-go moms.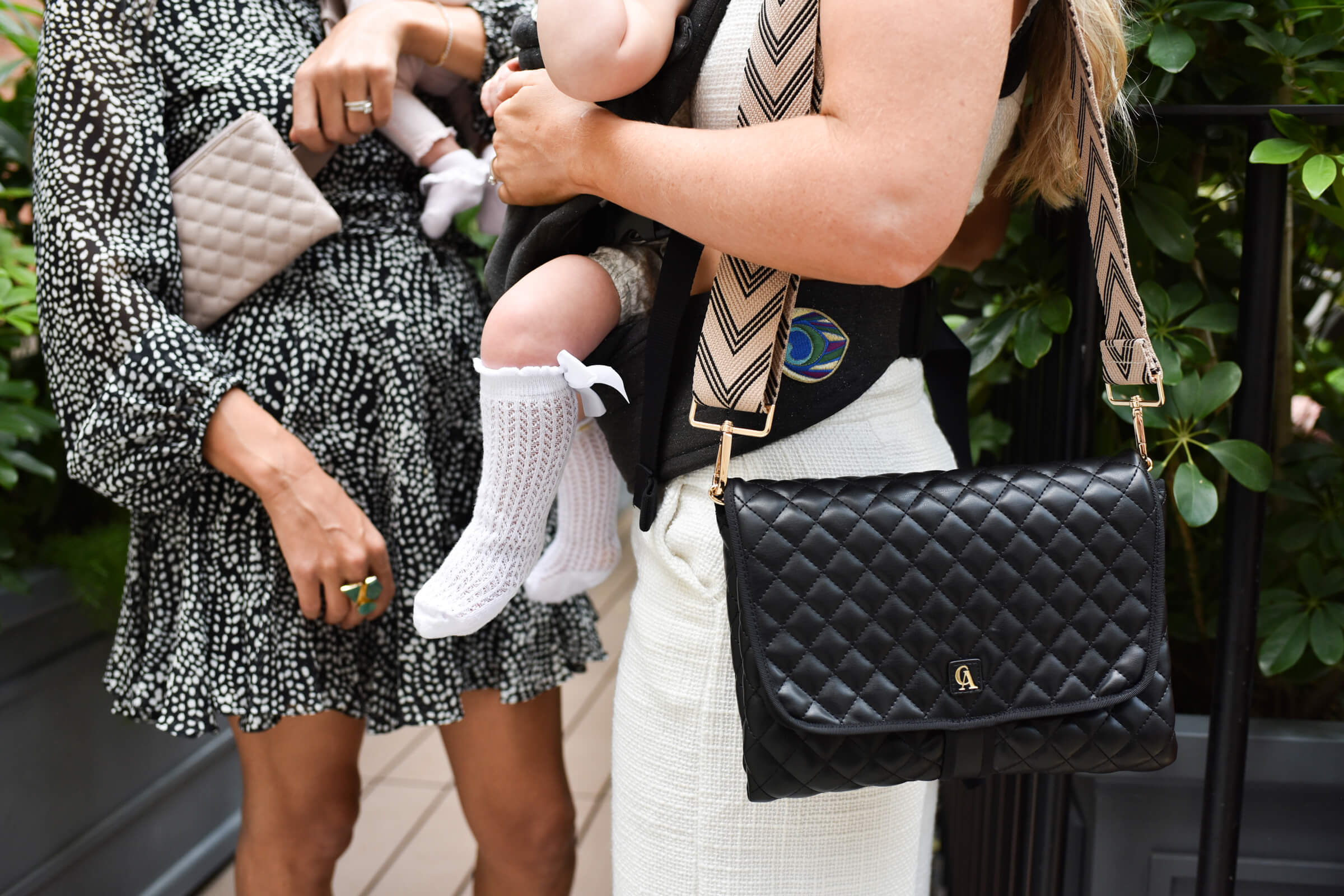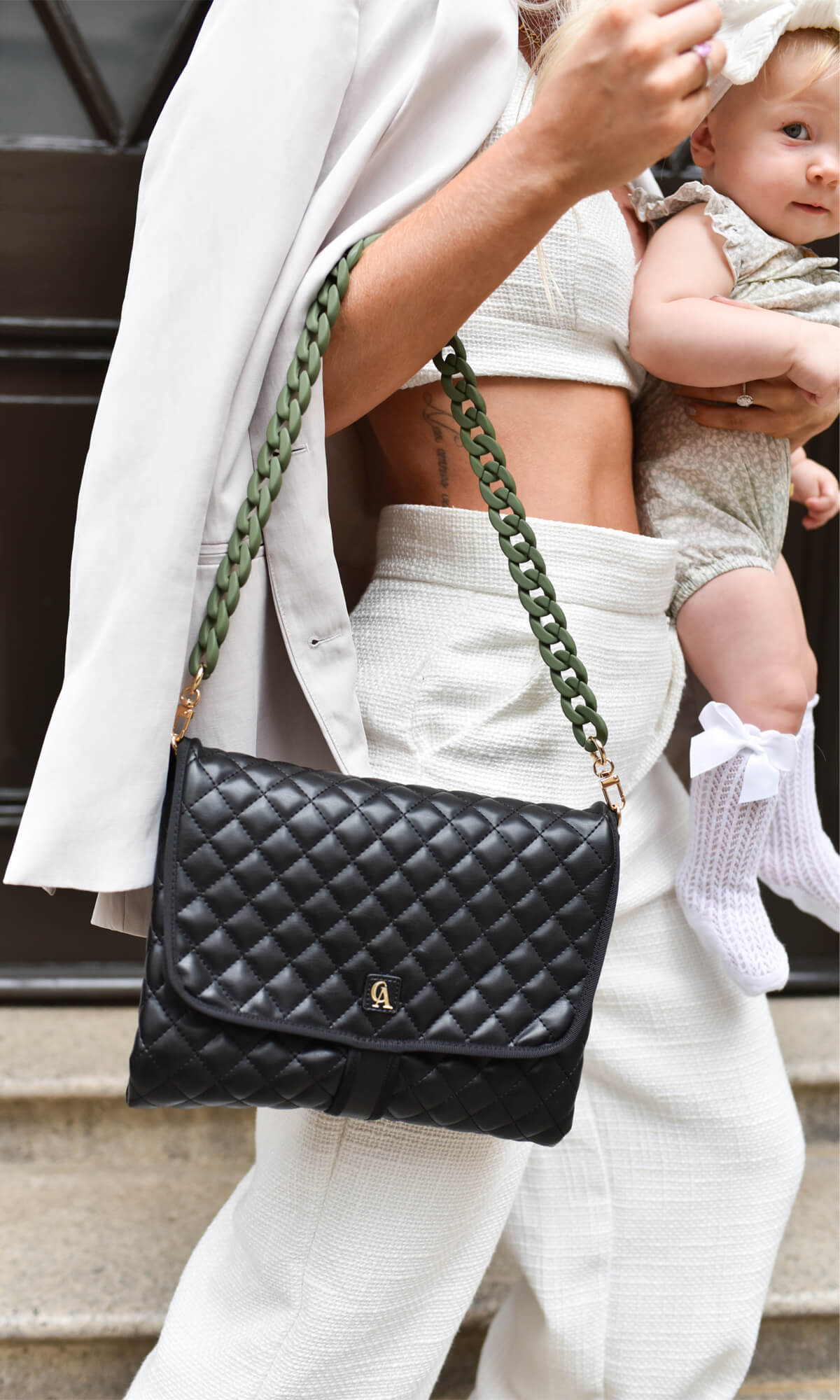 STYLED for you, PRACTICAL for baby changing
Our Original "CA" Diaper Bag means style and practicality in 1 bag!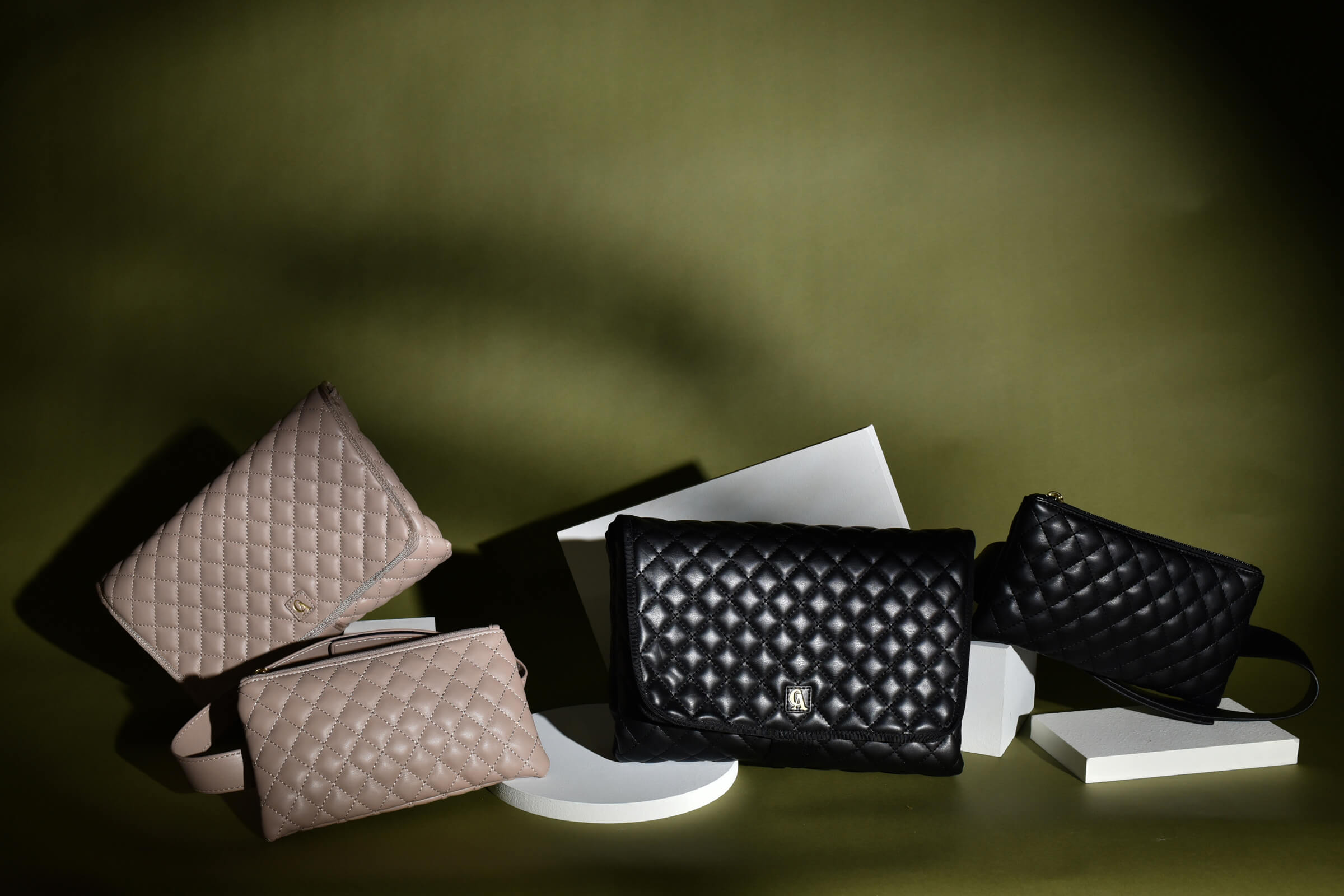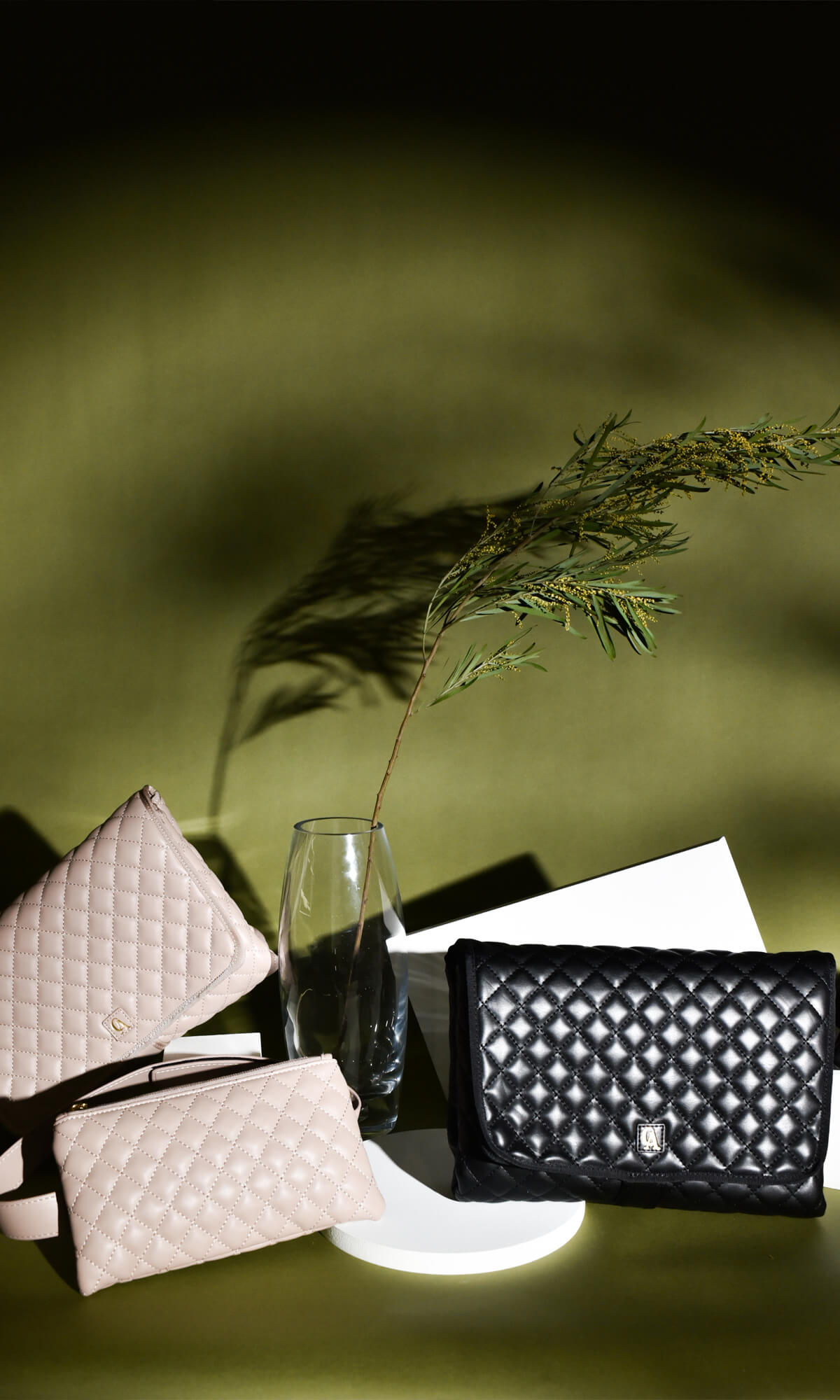 Find what you need, when you need it!
Let the Original "CA" diaper bag be your packing to-do list.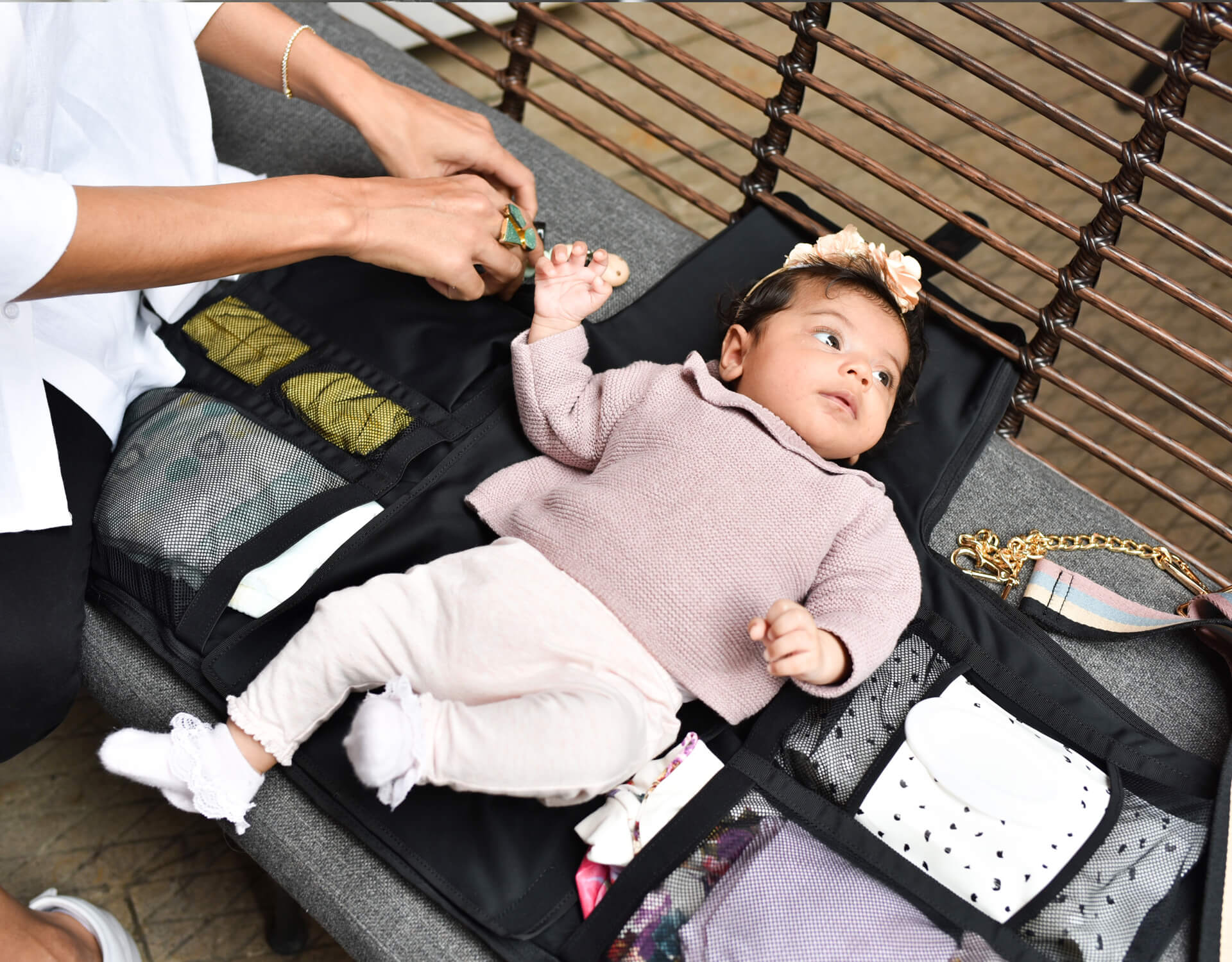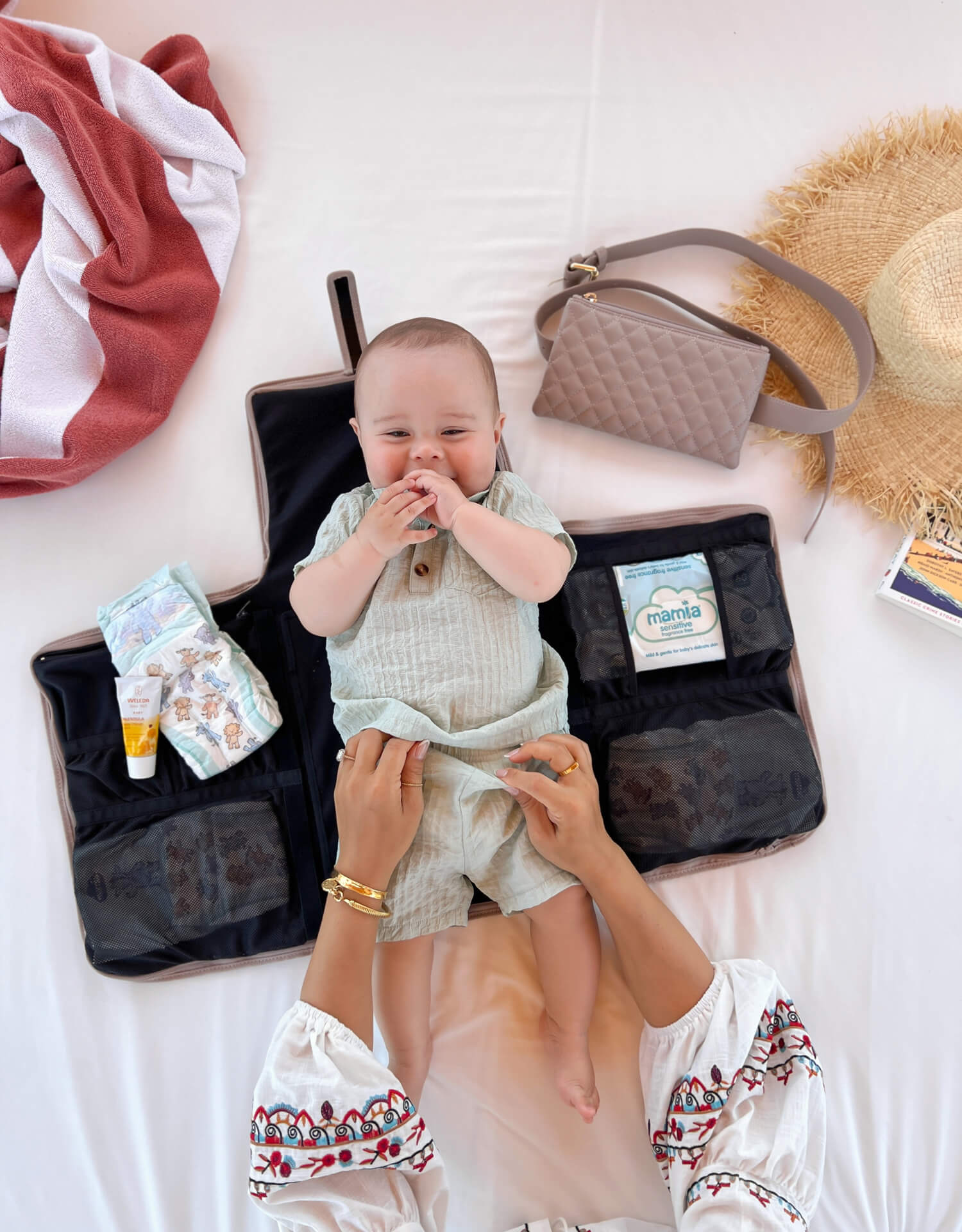 A DIAPER BAG FOR NOW
The original 'CA' Diaper Bag
Coco Alexander is the brand that understands the needs of busy moms and gives you a diaper bag that is functional and effortlessly stylish.
With CA, you can conquer the world of motherhood and still look fabulous while doing it all.
Why settle for a plain and uninspiring diaper bag when you can have one that makes a statement?
As seen in
"Chic does not stop where parenthood starts"
"Compact, yet spacious enough for everything you need"
That Mama: Emma Farnen, Founder of Coco Alexander
SIMPLE AS 1, 2, 3
How the diaper clutch works
Pack with all of baby's changing essentials. The side pockets hold diapers, wipes, clothes, bags and creams and more.
Roll into a clutch bag & go.
Unroll to reveal a changing mat to change baby on the go!